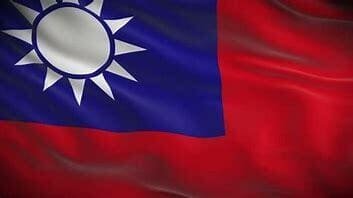 Taipei Taiwan
VPS Taipei Taiwan vCPU: 1x | RAM: 2GB | Disk: 50GB SSD
CPU 1, RAM 2 GB, SSD 50 GB

Network 1 Gbps, 2 TB traffic included

OS Linux Only
Pay 3 months, get 1% discount
Pay 6 months, get 2% discount
Pay 12 months, get 4% discount
Pay 24 months, get 6% discount

Setup Euro 5,00

1 IPv4
VPS Taipei Taiwan vCPU: 2x | RAM: 4GB | Disk: 50GB SSD
CPU 2, RAM 4 GB, SSD 50 GB

Network 1 Gbps, 2 TB traffic included

OS Linux Only
Pay 3 months, get 1% discount
Pay 6 months, get 2% discount
Pay 12 months, get 4% discount
Pay 24 months, get 6% discount

Setup Euro 5,00

1 IPv4
VPS Taipei Taiwan vCPU: 4x | RAM: 8GB | Disk: 50GB SSD
CPU 4, RAM 8 GB, SSD 50 GB

Network 1 Gbps, 3 TB traffic included

OS Linux or Windows Server

Pay 3 months, get 1% discount
Pay 6 months, get 2% discount
Pay 12 months, get 4% discount
Pay 24 months, get 6% discount

Setup Euro 5,00

1 IPv4
VPS Taipei Taiwan vCPU: 8x | RAM: 16GB | Disk: 50GB SSD
CPU 8, RAM 16 GB, SSD 50 GB

Network 1 Gbps, 3 TB traffic included

OS Linux or Windows Server

Pay 3 months, get 1% discount
Pay 6 months, get 2% discount
Pay 12 months, get 4% discount
Pay 24 months, get 6% discount

Setup Euro 3,50

1 IPv4
VPS Taipei Taiwan vCPU: 8x | RAM: 32GB | Disk: 50GB SSD
CPU 8, RAM 32 GB, SSD 50 GB

Network 1 Gbps, 3 TB traffic included

OS Linux or Windows Server

Pay 3 months, get 1% discount
Pay 6 months, get 2% discount
Pay 12 months, get 4% discount
Pay 24 months, get 6% discount

Setup Euro 5,00

1 IPv4
VPS Taipei Taiwan vCPU: 16x | RAM: 32GB | Disk: 50GB SSD
CPU 16, RAM 32 GB, SSD 50 GB

Network 1 Gbps, 3 TB traffic included

OS Linux or Windows Server

Pay 3 months, get 1% discount
Pay 6 months, get 2% discount
Pay 12 months, get 4% discount
Pay 24 months, get 6% discount

Setup Euro 5,00

1 IPv4
Taipei Taiwan's Fast Reliable and Powerful Servers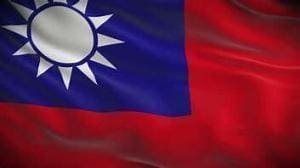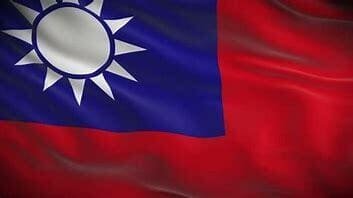 Website hosting on virtual private servers is a newer type of web hosting (VPS). Your web host selection may have an impact on how well your website functions. For hosting services, there are numerous configurations and price points to choose from. Select a format that complements the information already on your website. In this article, we'll go over what virtual private servers (VPS) are, who uses them, and why VPS is better than shared hosting in a variety of situations. If you have a personal website. Anyone in the world can buy or rent their own personal server, complete with cPanel and the ability to host their own website.
What exactly does the term "VPS" (virtual private server) mean?
Because the server is partitioned into sections for each individual customer's website, web hosting companies can service a greater number of clients at the same time when using shared hosting than when using dedicated hosting. The amount of computer power used is negligible.
Your ability to help is extremely limited, and the choices and actions of others may have consequences for you. When a virus infects a computer, everyone who uses it becomes completely ineffective.
There does not have to be an inverse relationship between a web hosting company's total number of customers and the cost of its servers.
If you attempt to access a different website hosted on the same server as the one you are currently viewing and to which you are already connected, you will be warned. When only 80% of a website's server capacity is being used at any given time, the remaining 20% is made available to other website users. This is referred to as "unutilized" capacity. Furthermore, a faulty server or an excess of internet traffic could be the root cause of widespread user dissatisfaction. Its inability to be cracked is possibly its most important feature, which is why deciphering it is such a difficult task.
VPS-hosting:
Despite the fact that virtual private servers allow multiple customers to share the resources of a single physical server, they are still referred to as "traditional." This is due to the fact that VPSs allow customers to share server resources in a centralized location. The technology used to comprehend dynamic and one-of-a-kind customers, on the other hand, is far more difficult to implement.
You can gain access to more RAM space for your server by using a virtual private server (VPS). The actions of other customers or websites hosted on this server will have no effect on you.
Raising the safety bar benefits everyone involved, so we should do it. Because of its role in the formation of virtual servers, the hypervisor, which is in charge of their creation, is able to execute a wide range of unique software programs.
WordPress hosting, also known as simply "WordPress hosting," is a less expensive alternative to virtual private servers. When hosted on solid-state drive (SSD) virtual private servers or dedicated servers, WordPress hosting is simple to manage. There are, however, a number of advantages to having these capabilities built specifically for WordPress administration. One of these advantages is improved overall performance.
Using a virtual private server (VPS) instead of WordPress could result in higher overall costs. These are typically more extensive than the norm, but when done properly, they have the potential to increase both velocity and precision.