VPS Singapore
Singapore, CPU 1, RAM 512 MB, SSD 20 GB
CPU: 1 Cores

RAM: 512 MB

Disk: 20 GB SSD

Pay 3 months, get 1% discount
Pay 6 months, get 2% discount
Pay 12 months, get 4% discount
Pay 24 months, get 6% discount

Network: 50 Mbps/ Traffic 500 GB

IP: 1x IPv4
Singapore, CPU 1, RAM 1 GB, SSD 30 GB
CPU: 1 Cores

RAM: 1 GB

Disk: 30 GB SSD

Pay 3 months, get 1% discount
Pay 6 months, get 2% discount
Pay 12 months, get 4% discount
Pay 24 months, get 6% discount

Network: 75 Mbps/ Traffic 1500 GB

IP: 1x IPv4
Singapore, CPU 2, RAM 2 GB, SSD 50 GB
CPU: 2 Cores

RAM: 2 GB

Disk: 50 GB SSD

Pay 3 months, get 1% discount
Pay 6 months, get 2% discount
Pay 12 months, get 4% discount
Pay 24 months, get 6% discount

Network: 75 Mbps/ Traffic 2500 GB

IP: 1x IPv4
Singapore, CPU 2, RAM 4 GB, SSD 100 GB
CPU: 2 Cores

RAM: 4 GB

Disk: 100 GB SSD

Pay 3 months, get 1% discount
Pay 6 months, get 2% discount
Pay 12 months, get 4% discount
Pay 24 months, get 6% discount

Network: 100 Mbps/ Traffic 3500 GB

IP: 1x IPv4
Singapore, HIGH-CPU 4, RAM 4 GB, SSD 100 GB
CPU-HIGH: 4 Cores

RAM: 4 GB

Disk: 100 GB SSD

Pay 3 months, get 1% discount
Pay 6 months, get 2% discount
Pay 12 months, get 4% discount
Pay 24 months, get 6% discount

Network: 100 Mbps/ Traffic 1500 GB

IP: 1x IPv4
Singapore, CPU 2, RAM 8 GB, SSD 200 GB
CPU: 2 Cores

RAM: 8 GB

Disk: 200 GB SSD

Pay 3 months, get 1% discount
Pay 6 months, get 2% discount
Pay 12 months, get 4% discount
Pay 24 months, get 6% discount

Network: 120 Mbps/ Traffic 3500 GB

IP: 1x IPv4
Singapore, HIGH-CPU 4, RAM 8 GB, SSD 200 GB
CPU-HIGH: 4 Cores

RAM: 8 GB

Disk: 200 GB SSD

Pay 3 months, get 1% discount
Pay 6 months, get 2% discount
Pay 12 months, get 4% discount
Pay 24 months, get 6% discount

Network: 120 Mbps/ Traffic 1500 GB

IP: 1x IPv4
Singapore, HIGH-CPU 6, RAM 6 GB, SSD 200 GB
CPU-HIGH: 6 Cores

RAM: 6 GB

Disk: 200 GB SSD

Pay 3 months, get 1% discount
Pay 6 months, get 2% discount
Pay 12 months, get 4% discount
Pay 24 months, get 6% discount

Network: 120 Mbps/ Traffic 1500 GB

IP: 1x IPv4
Singapore, HIGH-CPU 6, RAM 8 GB, SSD 400 GB
CPU-HIGH: 6 Cores

RAM: 8 GB

Disk: 400 GB SSD

Pay 3 months, get 1% discount
Pay 6 months, get 2% discount
Pay 12 months, get 4% discount
Pay 24 months, get 6% discount

Network: 150 Mbps/ Traffic 2000 GB

IP: 1x IPv4
Singapore, CPU 7, RAM 16 GB, SSD 400 GB
CPU: 7 Cores

RAM: 16 GB

Disk: 400 GB SSD

Pay 3 months, get 1% discount
Pay 6 months, get 2% discount
Pay 12 months, get 4% discount
Pay 24 months, get 6% discount

Network: 150 Mbps/ Traffic 5500 GB

IP: 1x IPv4
Singapore, HIGH-CPU 8, RAM 16 GB, SSD 400 GB
CPU-HIGH: 8 Cores

RAM: 16 GB

Disk: 400 GB SSD

Pay 3 months, get 1% discount
Pay 6 months, get 2% discount
Pay 12 months, get 4% discount
Pay 24 months, get 6% discount

Network: 200 Mbps/ Traffic 2500 GB

IP: 1x IPv4
Singapore, CPU 8, RAM 32 GB, SSD 600 GB
CPU: 8 Cores

RAM: 32 GB

Disk: 600 GB SSD

Pay 3 months, get 1% discount
Pay 6 months, get 2% discount
Pay 12 months, get 4% discount
Pay 24 months, get 6% discount

Network: 200 Mbps/ Traffic 6000 GB

IP: 1x IPv4
VPS Singapore: Your own server environment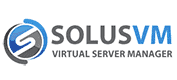 Singapore VPS
Introduction
Virtual Private Servers (VPS) are a popular means for businesses and individuals to manage their online presence. With the rise of cloud computing, the demand for reliable and efficient VPS solutions has increased worldwide. Singapore, known for its advanced technological infrastructure and strategic location in Asia, has become a hotspot for VPS providers. Wdmsh.com is one of many companies offering VPS services, but it has unique features that set it apart from its competitors.
What is a Virtual Private Server (VPS)?
A VPS is a virtual machine provided by internet hosting services. It works as a standalone server within a physical server. VPS hosting is more powerful than shared hosting, which runs multiple websites on one server, but it is cheaper than renting an entire physical server. VPS offers users more control and flexibility, making it a popular choice for mid-sized businesses and advanced users who don't need the resources of a full-fledged server.
VPS in Singapore
Singapore's advanced technological infrastructure and high-speed internet connections make it an attractive location for VPS hosting. The city-state has one of the fastest internet connections in the world and a robust IT infrastructure, which contributes to optimal server performance and reliability. For companies targeting Asian markets, having a VPS in Singapore offers a strategic advantage due to its low latency and high-speed connectivity to surrounding countries.
About Wdmsh.com
Wdmsh.com is a provider of VPS and other hosting services with a good reputation in the industry. They are known for their affordable prices, reliability and customer service. Their offering includes different types of hosting solutions, including VPS, dedicated servers and cloud hosting.
Features of Wdmsh.com VPS
1. **Custom Configurations**: Wdmsh.com offers custom configurations for their VPS solutions, giving customers the freedom to tailor their server resources to their specific needs.
2. **Scalability**: Customers can easily upgrade or downgrade their VPS plans, giving them the flexibility to adjust their resources as their business grows or changes.
3. **Security**: Wdmsh.com offers advanced security measures, including regular backups and robust firewalls, to ensure the safety and integrity of customer data.
4. **Customer Support**: They are known for their responsive and helpful customer service, a crucial factor for many customers when choosing a hosting provider.
### Benefits of Using Wdmsh.com in Singapore
For companies located in Singapore or the Asia-Pacific region, Wdmsh.com offers some specific benefits:
1. **Low Latency**: By having servers in Singapore, customers can benefit from low latency, which is crucial for businesses that require fast load times and smooth online transactions.
2. **Regional Connectivity**: Singapore's position as a central hub in Asia-Pacific provides excellent connectivity to other major
rich markets in the region.
3. **Reliable Infrastructure**: Singapore's robust IT infrastructure ensures high uptime and reliability of the servers.
Conclusion
Wdmsh.com and VPS services in Singapore make a powerful combination for businesses looking for reliable, scalable and cost-effective hosting solutions. With Singapore's technological edge and Wdmsh.com's customer-centric services, businesses can count on high-quality VPS solutions that help them strengthen and expand their online presence.