Dubai
VPS Dubai UAE CPU 1, RAM 2GB, SSD 50GB
CPU: 1 Core

RAM: 2 GB

Disk: 50 GB SSD

Pay 3 months, get 1% discount
Pay 6 months, get 2% discount
Pay 12 months, get 4% discount
Pay 24 months, get 6% discount

Network: 1 Gbps, Traffic 2 TB

IP: 1 x IPv4
VPS Dubai UAE CPU 2, RAM 4GB, SSD 50GB
CPU: 2 Core/2 Threads

RAM: 4 GB

Disk: 50 GB SSD

Pay 3 months, get 1% discount
Pay 6 months, get 2% discount
Pay 12 months, get 4% discount
Pay 24 months, get 6% discount

Network: 1 Gbps, 2 TB Traffic

IP: 1 x IPv4
VPS Dubai UAE CPU 4, RAM 8GB, SSD 50GB
CPU: 4 Core

RAM: 8 GB

Disk: 50 GB SSD

Pay 3 months, get 1% discount
Pay 6 months, get 2% discount
Pay 12 months, get 4% discount
Pay 24 months, get 6% discount

Network: 1 Gbps, 3 TB Traffic

IP: 1 x IPv4
VPS Dubai UAE CPU 8, RAM 16GB, SSD 50GB
CPU: 8 Core

RAM: 16 GB

Disk: 50 GB SSD

Pay 3 months, get 1% discount
Pay 6 months, get 2% discount
Pay 12 months, get 4% discount
Pay 24 months, get 6% discount

Network: 1 Gbps, Traffic 3 TB

IP: 1 x IPv4
VPS Dubai UAE CPU 8, RAM 32GB, SSD 50GB
CPU: 8 Core

RAM: 32 GB

Disk: 50 GB SSD

Pay 3 months, get 1% discount
Pay 6 months, get 2% discount
Pay 12 months, get 4% discount
Pay 24 months, get 6% discount

Network: 1 Gbps, 3 TB Traffic

IP: 1 x IPv4
VPS Dubai UAE CPU 16, RAM 32GB, SSD 50GB
CPU: 16 Core

RAM: 32 GB

Disk: 50 GB SSD

Pay 3 months, get 1% discount
Pay 6 months, get 2% discount
Pay 12 months, get 4% discount
Pay 24 months, get 6% discount

Network: 1 Gbps, 3 TB Traffic

IP: 1 x IPv4
Dubai UAE 's Fast Reliable and Powerful Servers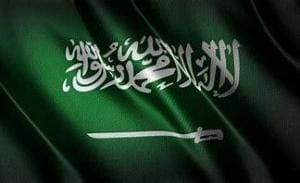 Hosting on virtual private servers is an emerging trend in the website hosting industry (VPS). It is likely that your choice of web host will affect the performance of your website. When it comes to hosting services, numerous software configurations and price ranges are accessible for selection. Choose a design that complements the existing material on your website. This article will explain what a virtual private server, sometimes known as a VPS, is, who uses them, and under what situations a VPS is better to shared hosting. Providing you administer your own website, of course. cPanel and the ability to host one's own website come included with every server, regardless of location, and may be obtained by anyone who wishes to purchase or rent a server.
What does it imply when someone claims they utilize a virtual private server, or VPS?
By partitioning a server into multiple portions, one of which is given to each customer's website, shared hosting enables web hosting companies to serve more clients simultaneously than dedicated hosting. Dedicated hosting costs more than shared hosting. Utilization of computing resources is virtually nonexistent.
Your ability to assist others is severely limited, and the decisions and actions of others may have ramifications for you. When a computer gets infected with a virus, all of its users are rendered completely ineffective.
There is no law requiring a web host's server costs to decrease proportionally with the amount of clients they serve.
If you attempt to access a website located on the same server as the one you are currently viewing and to which you are already connected, the browser will alert you before permitting you to proceed. If only 80% of a website's server capacity is being utilized at any given time, the remaining 20% is made available to site users. It is a term used to describe a facility that is not being exploited to its maximum capacity. In addition, widespread consumer discontent may stem from a downed server or an excessive volume of web traffic. Uncrackability is most certainly the most important characteristic, which is why deciphering it is so challenging and difficult.
VPS-hosting:
Virtual private servers (VPSs) allow several users to share the resources of a single physical server. Occasionally, the term "traditional" is still used to describe VPSs. A big advantage of virtual private servers is the ability for users to share the server's resources (VPS). However, the deployment of the essential technology, which is required to fully appreciate the unique characteristics of each particular client, is far more challenging.
Using a virtual private server allows you to expand the amount of memory accessible to your server (VPS). To put it more clearly, you will not experience any downtime due to the actions of other clients or websites housed on this server.
Increasing safety standards is advantageous for all parties engaged in the process. As a result of its involvement in the development of virtual servers, the hypervisor can run a wide variety of unique software applications.
WordPress hosting, usually referred simply as "WordPress hosting," is a more affordable alternative to VPS hosting. On dedicated and virtual private servers with solid-state disks, WordPress hosting is simplified and made easier to operate (SSD). However, the fact that these capabilities were designed with WordPress administration in mind has a lot of advantages. One of these benefits is an improvement in general performance.
Utilizing a virtual private server (VPS) could end up costing more than utilizing WordPress. When performed correctly, these tend to be more exhaustive than usual, but they have the potential to improve both speed and accuracy.