Vint Hill, Virginia
US-VintH-Intel Xeon E3-1270v6 4.2 GHz 4C/8T Ram 32GB 2x2TB SATA
Intel Xeon E3-1270v6 4.2 GHz 4C/8T

Memory 32 GB

Storage 2x 2 TB SATA RAID1

Network/Bandwidth 350 Mbps unlimited

DDoS protected, 1x IPv4

OS Linux or Windows Server

Setup €60.00

Location USA Vint Hill

Pay 3 months, get 1% discount
Pay 6 months, get 3% discount
Pay 12 months, get 5% discount
Pay 24 months, get 8% discount
US-VintH-Intel Xeon E3-1270v6 4.2 GHz 4C/8T Ram 32GB 2x450 GB NVMe
Intel Xeon E3-1270v6 4.2 GHz 4C/8T

Memory 32 GB

Storage 2x 450 GB NVMe RAID1

Network/Bandwidth 350 Mbps unlimited

DDoS protected, 1x IPv4

OS Linux or Windows Server

Setup €60.00

Location USA Vint Hill

Pay 3 months, get 1% discount
Pay 6 months, get 3% discount
Pay 12 months, get 5% discount
Pay 24 months, get 8% discount
US-VintH-Intel Xeon E3-1270v6 4.2 GHz 4C/8T Ram 64GB 2x450 GB NVMe
Intel Xeon E3-1270v6 4.2 GHz 4C/8T

Memory 64 GB

Storage 2x 450 GB NVMe RAID1

Network/Bandwidth 350 Mbps unlimited

DDoS protected, 1x IPv4

OS Linux or Windows Server

Setup €60.00

Location USA Vint Hill

Pay 3 months, get 1% discount
Pay 6 months, get 3% discount
Pay 12 months, get 5% discount
Pay 24 months, get 8% discount
US-VintH-AMD Epyc 7351p 2.9 GHz 16C/32T Ram 128GB 2x 512 GB NVMe
AMD Epyc 7351p 2.9 GHz 16C/32T

Memory 128 GB

Storage 2x 512 GB NVMe RAID1

Network/Bandwidth 350 Mbps unlimited

DDoS protected, 1x IPv4

OS Linux or Windows Server

Setup €60.00

Location USA Vint Hill

Pay 3 months, get 1% discount
Pay 6 months, get 3% discount
Pay 12 months, get 5% discount
Pay 24 months, get 8% discount
US-VintH-AMD Epyc 7451 2.9 GHz 24C/48T Ram 128GB 2x 4 TB SATA
AMD Epyc 7451 2.9 GHz 24C/48T

Memory 128 GB

Storage 2x 4 TB SATA RAID1

Network/Bandwidth 350 Mbps unlimited

DDoS protected, 1x IPv4

OS Linux or Windows Server

Setup €60.00

Location USA Vint Hill

Pay 3 months, get 1% discount
Pay 6 months, get 3% discount
Pay 12 months, get 5% discount
Pay 24 months, get 8% discount
US-VintH-AMD Epyc 7451 2.9 GHz 24C/48T Ram 128GB 2x 512 GB NVMe
AMD Epyc 7451 2.9 GHz 24C/48T

Memory 128 GB

Storage 2x 512 GB NVMe RAID1

Network/Bandwidth 350 Mbps unlimited

DDoS protected, 1x IPv4

OS Linux or Windows Server

Setup €60.00

Location USA Vint Hill

Pay 3 months, get 1% discount
Pay 6 months, get 3% discount
Pay 12 months, get 5% discount
Pay 24 months, get 8% discount
US-VintH-AMD Epyc 7451 2.9 GHz 24C/48T Ram 256GB 2x 4 TB SATA
AMD Epyc 7451 2.9 GHz 24C/48T

Memory 256 GB

Storage 2x 4 TB SATA RAID1

Network/Bandwidth 350 Mbps unlimited

DDoS protected, 1x IPv4

OS Linux or Windows Server

Setup €60.00

Location USA Vint Hill

Pay 3 months, get 1% discount
Pay 6 months, get 3% discount
Pay 12 months, get 5% discount
Pay 24 months, get 8% discount
US-VintH-AMD Epyc 7451 2.9 GHz 24C/48T Ram 256GB 2x 512 GB NVMe
AMD Epyc 7451 2.9 GHz 24C/48T

Memory: 256 GB DDR4 ECC

Storage 2x 512 GB NVMe RAID1

Network/Bandwidth 350 Mbps unlimited

DDoS protected, 1x IPv4

OS Linux or Windows Server

Setup €60.00

Location USA Vint Hill

Pay 3 months, get 1% discount
Pay 6 months, get 3% discount
Pay 12 months, get 5% discount
Pay 24 months, get 8% discount
Dedicated Servers Vint Hill, Virginia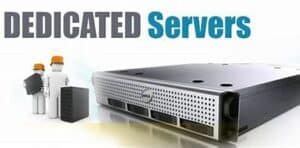 A variety of dedicated servers that are capable of meeting the needs of any and all businesses located in Vint Hill, Virginia.
Our formidable dedicated servers are the brainchild of our very own in-house team of computer whizzes, who are also responsible for their assembly. Each server is constructed with the most cutting-edge components available from the following generation, and they are also capable of being customized to fulfill the needs of even the most particular businesses.
Your dedicated servers located in Vint Hill, Virginia will be shipped to you as quickly as humanly possible, and they will be guaranteed to be provisioned on an as-needed basis. As a consequence of this, you will only need to press a single button in order to scale your IT projects.
You have the option of hosting your most important websites and applications on our private, high-security servers, which are built with the goal of preserving the confidentiality of your data.
This system boasts hardware from the next generation, making it not only powerful but also scalable.
High bandwidth along with no limitations placed on the amount of traffic.
Anti-DDoS protection built in as standard