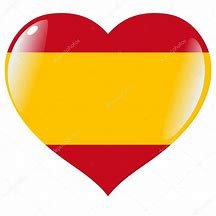 Dedicated server Spain
Xeon E-2246G 3.60GHz Ram 32GB 2x480GB SSD Traffic 50TB
CPU: Xeon E-2246G 3.60GHz

RAM: 32 GB

Disk: 2x480GB SSD

Network: 10 Gbps, 50TB Traffic

IP: 1 x IPv4
Xeon E-2176G 3.70GHz Ram 64 GB 2x NVMe 960GB Traffic 50TB
CPU: Xeon E-2176G 3.70GHz

RAM: 64 GB

Disk: 1.92 TB NVMe SSD

Network: 10 Gbps, 50TB Traffic

IP: 1 x IPv4
Xeon E-2146G 3.50GHz Ram 32 GB 2x480GB SSD Traffic unmetered
CPU: Xeon E-2146G 3.50GHz

RAM: 32 GB

Disk: 0.96 TB SSD

Network: 1 Gbps, Traffic unmetered

IP: 1 x IPv4
Xeon E-2146G 3.50GHz Ram 32 GB 2x480GB SSD Network 2 Gigabit
CPU: Xeon E-2146G 3.50GHz

RAM: 32 GB

Disk: 2x480GB SSD (0.96 TB)

Network: 2 Gbps, Traffic unmetered

IP: 1 x IPv4
2x Xeon E5-2650 V3 2.30 GHz Ram 64 GB 2x480GB SSD Traffic unmetered
CPU: 2x Xeon E5-2650 V3 2.30 GHz

RAM: 64 GB

Disk: 2x 480 GB SSD

Network: 1 Gbps, Traffic unmetered

IP: 1 x IPv4
Dedicated server Spain: your own server environment
Hosting on a dedicated server gives you your own machine for managing all of your online activities.
Do you require a server that is both dependable and powerful for your company? Or for use in private affairs, such as a gaming server, for instance? We offer a server that will work perfectly for you.
For an extremely competitive price.
A dedicated server is essentially your own personal server that you may use for all of your internet activities. You have a great deal of leeway in terms of flexibility when you utilize a dedicated server because you get to choose the programs that get installed on the server as well as how the server is set up.
For instance, would you rather have a server that is dedicated to the Linux operating system or to the Windows operating system? No problem!
Dedicated servers, established names in the industry
When it comes to the hardware for our dedicated servers, we only employ products from trusted manufacturers like Fujitsu, Dell, Supermicro, and HP.
Each server undergoes a comprehensive checkup forty-eight hours before it is delivered. To provide the highest possible level of server performance, each component is meticulously matched to its counterpart. What is the result?
A trustworthy server that provides the highest level of both availability and security.
Should you manage your server yourself or hire a professional?
Our hosting offerings are designed for business professionals that want an advanced server architecture to support the complex requirements of today's applications. We provide you full control over the configuration and operation of your server while at the same time providing you with a guarantee that in the event of a hardware breakdown, we will replace it within four hours, and this service is available round-the-clock.
Would you feel more comfortable having our team of highly trained system engineers manage the operations of your dedicated server instead?
If this is the case, we would be more than delighted to discuss our individualized solutions for the management of your server with you.
Our provision of Dedicated Hosting
Review the following comparison of our dedicated hosting packages, and select the dedicated server that meets your needs the most. For instance, a server that is dedicated to the Linux operating system or to the Windows operating system. Having more knowledge?
It would be our pleasure to collaborate with you in determining which solution is the most appropriate for your company.