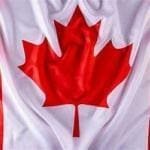 Dedicated Server Canada, Quebec
CA-Intel Xeon E3-1230v6 3.9 GHz 4C/8T Ram 16 GB 2x 2 TB SATA
CPU: 4 Core/8 Threads

RAM: 16 GB

Disk: 2 TB SATA RAID1

Network: 350 Mbps, Bandwidth unlimited

IP: 1 x IPv4
CA-Intel Xeon E3-1230v6 3.9 GHz 4C/8T Ram 32 GB 2x 2 TB SATA
CPU: 4 Core/8 Threads

RAM: 32 GB

Disk: 4 TB SATA

Network: 350 Mbps, Bandwidth Unlimited

IP: 1 x IPv4
CA-Intel Xeon E3-1270v6 4.2 GHz 4C/8T Ram 32 GB 2x 2 TB SATA
CPU: 4 Core/8 Threads

RAM: 32 GB

Disk: 2 TB SATA

Network: 350 Mbps, Bandwidth unlimited

IP: 1 x IPv4
CA-Intel Xeon E3-1270v6 4.2 GHz 4C/8T Ram 32 GB 2x 450 GB NVMe
CPU: 4 Core/8 Threads

RAM: 32 GB

Disk: 2x 450 GB NVMe RAID1

Network: 350 Mbps, Bandwidth unlimited

IP: 1 x IPv4
CA-Intel Xeon E3-1270v6 4.2 GHz 4C/8T Ram 64 GB 2x 2 TB SATA
CPU: 4 Core/8 Threads

RAM: 64 GB

Disk: 4 TB SATA

Network: 350 Mbps, Bandwidth unlimited

IP: 1 x IPv4
CA-Intel Xeon E3-1270v6 4.2 GHz 4C/8T Ram 64 GB 2x 450 GB NVMe
CPU: 4 Core/8 Threads

RAM: 64 GB

Disk: 2x 450 GB NVMe SSD

Network: 350 Mbps, Bandwidth unlimited/TB

IP: 1 x IPv4
CA-Intel Core i7-7700K 4.5 GHz 4C/8T Ram 64 GB 2x 450 GB NVMe
CPU: 4 Core/8 Threads

RAM: 64 GB

Disk: 900 GB SSD

Network: 350 Mbps, Traffic unlimited/TB

IP: 1 x IPv4
CA-AMD Epyc 7351p 2.9 GHz 16C/32T Ram 128 GB 2x 4 TB SATA
CPU: 16 Core/32 Threads

RAM: 128 GB

Disk: 8 TB SATA

Network: 350 Mbps, Bandwidth Unlimited

IP: 1 x IPv4
CA-AMD Epyc 7451 2.9 GHz 24C/48T Ram 128 GB 2x 4 TB SATA
CPU: 24 Core/48 Threads

RAM: 128 GB

Disk: 8 TB HDD

Network: 350 Mbps, Traffic unlimited

IP: 1 x IPv4
CA-AMD Epyc 7451 2.9 GHz 24C/48T Ram 128 GB 2x 512 GB NVMe
CPU: 24 Core/48 Threads

RAM: 128 GB

Disk: 2x 512 GB NVMe RAID1

Network: 350 Mbps, Bandwidth unlimited/TB

IP: 1 x IPv4
CA-AMD Epyc 7451 2.9 GHz 24C/48T Ram 256 GB 2x 4 TB SATA
CPU: 24 Core/48 Threads

RAM: 256 GB

Disk: 2x 4 TB SATA RAID1

Network: 350 Mbps, Traffic unlimited

IP: 1 x IPv4
CA-AMD Epyc 7451 2.9 GHz 24C/48T Ram 256 GB 2x 512 GB NVMe
CPU: 24 Core/48 Threads

RAM: 256 GB

Disk: 1 TB SSD/HDD

Network: 350 Mbps, Bandwidth unlimited/TB

IP: 1 x IPv4
Dedicated Server Canada, Quebec
Why should you ever consider getting a Fast Dedicated Server in Canada?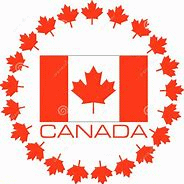 A dedicated server that is optimized for high availability and maximum uptime is the hosting solution that you have at your disposal. This is a cloud service that has unmatched levels of performance and dependability. Web hosting that cannot be beaten, perfect for your online store and other IT ventures. You won't need to worry about managing your server if you use our finest web server management service, which features round-the-clock monitoring and maintenance. Instead, you'll be able to concentrate on the most crucial obligations and tasks you have. OVHcloud dedicated web hosting solutions ensure that your web space is accessible online at all times by providing managed hosting for Joomla, Linux web hosting, blog hosting, WordPress sites, and other hosting sites. Our web hosting service includes a simple hosting server option, which enables you to get your company online at a lower cost without compromising the service's overall quality.
The dedicated server solutions for web hosting in Canada are a decision that is both dependable and powerful. On a dedicated server, in contrast to a cloud option or a virtual private server (VPS), there is no virtualization layer that consumes resources. This indicates that you are free to make use of all of the available physical resources while still achieving your maximum level of performance. The user has additional control over the configuration of the system as well as the administration of the data that is hosted on it when using a dedicated server. This leaves the door open for a potentially more complicated installation, which may be required for certain commercial software programs. Web hosting in Canada on a dedicated server provides consumers with additional possibilities, and hosting your website in Canada will help you reach a greater number of clients in Canada. Web hosting that is ideal for running an online business, creating a website with drag-and-drop functionality, managing email accounts, running a professional website, running a blog, hosting WordPress websites, and a great deal more.
What kinds of features are accessible via the use of a Dedicated Server hosting service provided by Wdmsh.com
Renting a dedicated server in Canada from Wdmsh.com is a fantastic method for gaining access to the internet and making advantage of its many capabilities.
How do you pick a data center?
With Wdmsh.com, renting a dedicated server in Canada is an excellent method to go online and take use of all of its numerous advantages. Our data centers in Canada are home to the servers for Canada. We recommend that you position your servers such that they are as close as possible to the majority of your users and clients. Dedicated Server hosting in Canada is the most effective method for achieving optimal performance and reach with the lowest possible level of network latency for a market located in Canada. No matter what happens, your data will remain safe since each of our datacenters is outfitted with the most advanced security technologies conceivable.