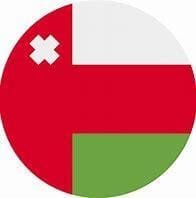 Oman Muscat
VPS Oman Muscat CPU 1, RAM 2 GB, SSD 50 GB
CPU: 1 Core

RAM: 2 GB

Disk: 50 GB SSD

Network: 1 Gbps, Traffic 2 TB

IP: 1 x IPv4
VPS Oman Muscat CPU 2, RAM 4 GB, SSD 50 GB
CPU: 2 Core

RAM: 4 GB

Disk: 50 GB SSD

Network: 1 Gbps, Traffic 2 TB

IP: 1 x IPv4
VPS Oman Muscat CPU 4, RAM 8 GB, SSD 50 GB
CPU: 4 Core

RAM: 8 GB

Disk: 50 GB SSD

Network: 1 Gbps, Traffic 3 TB

IP: 1 x IPv4
VPS Oman Muscat CPU 8, RAM 16 GB, SSD 50 GB
CPU: 8 Core

RAM: 16 GB

Disk: 50 GB SSD

Network: 1 Gbps, 3 TB Traffic

IP: 1 x IPv4
VPS Oman Muscat CPU 8, RAM 32 GB, SSD 50 GB
CPU: 8 Core

RAM: 32 GB

Disk: 50 GB SSD

Network: 1 Gbps, Traffic 3 TB

IP: 1 x IPv4
VPS Oman Muscat CPU 16, RAM 32 GB, SSD 50 GB
CPU: 16 Core

RAM: 32 GB

Disk: 50 GB SSD

Network: 1 Gbps, 3 TB Traffic

IP: 1 x IPv4
Fast Reliable and Powerful Servers Oman Muscat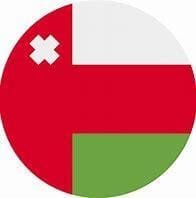 The increasing popularity of deploying virtual private servers for website hosting is a trend that has just recently emerged on the market for internet hosting (VPS). It is quite likely that the performance of your website will be affected in some way, no matter which web host you choose with. The likelihood of this happening increases the more carefully you select your web host. When it comes to the services that are offered for web hosting, there is a large number of software configurations accessible, in addition to a variety of price ranges. You should strive for a design that is complementary to the material that is currently there on your website. In other words, your website's layout and design should work together. This article will provide an explanation of what a virtual private server, often known as a VPS, is, who uses them, and when a VPS is better to shared hosting. In addition, we will discuss who uses them. In addition to that, we shall talk about who makes use of them. It goes without saying that this comes with the stipulation that you must be the administrator of your own website. cPanel and the ability to host one's own website come pre-installed on each and every server, regardless of where the servers are physically located. The cPanel control panel and this ability are both available to anyone who wishes to purchase or rent a server.
What does it mean when someone claims they make use of a virtual private server, which is also abbreviated as VPS (short for virtual private server)?
Web hosting companies are able to simultaneously attend to a greater number of customers when they use shared hosting as opposed to dedicated hosting. Shared hosting differs from dedicated hosting in that it divides a server into many sections rather than devoting an entire server to the website of a single customer. Hosting that is shared by multiple websites is typically less expensive than hosting that is dedicated to a specific website. The usage of the accessible computational resources is virtually nonexistent at this point in time.
Your ability to assist other people is severely limited, and the decisions and actions of other people may have repercussions for you. Everyone who uses a computer that has a virus on it becomes completely inefficient. This includes the person who introduced the virus in the first place.
Despite the fact that having such a regulation in place would be preferable, there is currently no law that requires the server costs of web hosts to be reduced in a manner that is proportional to the number of customers they serve. This is the case despite the fact that having such a regulation in place would be desirable.
If you try to access a website that is located on the same server as the one you are currently seeing and to which you are already connected, the browser will give you a warning before allowing you to proceed to the website in question. This occurs when you try to access a website that is located on the same server as the one you are currently seeing and to which you are already connected. If only 80% of the server capacity of a website is being utilized at any given time, then the remaining 20% of that website's server capacity is made available to users at any given moment. It is a term that is used to describe a facility that is not being utilized to the extent that it could be due to the fact that it is not being utilized to its maximum capacity. The reason that it is not being utilized to its maximum capacity is because it is not being utilized to its maximum capacity. In addition, widespread customer discontent could be the result of a server that has crashed or of an abnormally high level of internet traffic. Both of these factors can cause unexpectedly high levels of both. Because it is unbreakable, which is almost certainly the single most important attribute, and because decoding it is such a difficult and challenging undertaking, it is important to keep in mind that this is the case.
VPS-hosting:
Users of virtual private servers, commonly referred to as cloud servers, have the ability to share the resources of a single physical server among themselves. VPSs are another name for cloud servers. Some individuals persist in referring to virtual private servers by the word "traditional," despite the fact that the phrase has become obsolete (VPSs). Virtual private servers, often known as VPSs, are gaining in popularity and offer numerous advantages, one of the most notable of which is the ability of users to share the resources of the server (VPS). However, the application of the essential technology, which is required in order to accurately appreciate the one-of-a-kind features possessed by each and every individual customer, is a work that is a great deal more challenging to accomplish.
You will have the opportunity to enhance the amount of memory that is accessible to your server if you make use of a virtual private server (VPS). To put this another way, you will not experience any downtime as a direct result of the activities of any other customers or websites that are housed on this server. Rather, you will remain completely unaffected.
To everyone participating in the process, raising the bar for health and safety is something that will be of benefit. Because it was involved in the process of creating virtual servers, the hypervisor is able to run a wide variety of software applications due to the fact that it was involved in the development of those servers.
An option to VPS hosting that is more favorable to one's wallet is WordPress hosting, which is most usually referred to simply as "WordPress hosting." When run on dedicated servers or virtual private servers that are equipped with solid-state disks, WordPress hosting is simplified and made easier to handle. This is because the disks do not require any moving parts (SSD). On the other hand, the fact that the administration of WordPress was a main priority throughout the development of these capabilities carries with it a number of benefits that are available to users. An increase in overall performance is one of the benefits that comes along with this, and it is one of the advantages.
It is feasible that utilizing a virtual private server, which is more commonly referred to as a VPS, will wind up costing you more money than utilizing WordPress. In their optimal form, these tend to require more time investment than is customary, but in their optimal form, they have the potential to improve both speed and accuracy.