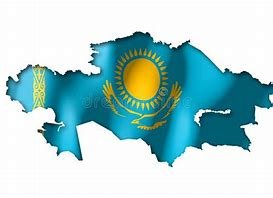 Cloud VPS Astana Kazakhstan Астана

Astana Kazakhstan Cores 1, Ram 1GB, SSD 20GB
Cores 1, Ram 1GB, SSD 20GB

High Power and I/O

Network 120Mbps, Bandwidth Unmetered (FUP)

OS Linux Only
Pay 3 months, get 1% discount
Pay 6 months, get 2% discount
Pay 12 months, get 4% discount
Pay 24 months, get 6% discount

1 IPv4

Setup € 5.00
Astana Kazakhstan Cores 1, Ram 2GB, SSD 20GB
Cores 1, Ram 2GB, SSD 20GB

High Power and I/O

Network 120Mbps, Bandwidth Unmetered (FUP)

OS Linux Only
Pay 3 months, get 1% discount
Pay 6 months, get 2% discount
Pay 12 months, get 4% discount
Pay 24 months, get 6% discount

1 IPv4

Setup € 2.50
Astana Kazakhstan Cores 2, Ram 2GB, SSD 20GB
Cores 2, Ram 2GB, SSD 20GB

High Power and I/O

Network 120Mbps, Bandwidth Unmetered (FUP)

OS Linux Only
Pay 3 months, get 1% discount
Pay 6 months, get 2% discount
Pay 12 months, get 4% discount
Pay 24 months, get 6% discount

1 IPv4

Setup € 2.50
Astana Kazakhstan Cores 3, Ram 2GB, SSD 30GB
Cores 3, Ram 2GB, SSD 30GB

High Power and I/O

Network 120Mbps, Bandwidth Unmetered (FUP)

OS Linux Only
Pay 3 months, get 1% discount
Pay 6 months, get 2% discount
Pay 12 months, get 4% discount
Pay 24 months, get 6% discount

1 IPv4

Setup € 2.50
Astana Kazakhstan Cores 4, Ram 2GB, SSD 30GB
Cores 4, Ram 2GB, SSD 30GB

High Power and I/O

Network 120Mbps, Bandwidth Unmetered (FUP)

OS Linux Only
Pay 3 months, get 1% discount
Pay 6 months, get 2% discount
Pay 12 months, get 4% discount
Pay 24 months, get 6% discount

1 IPv4

Setup € 2.50
Astana Kazakhstan Cores 4, Ram 3GB, SSD 40GB
Cores 4, Ram 3GB, SSD 40GB

High Power and I/O

Network 120Mbps, Bandwidth Unmetered (FUP)

OS Linux Only
Pay 3 months, get 1% discount
Pay 6 months, get 2% discount
Pay 12 months, get 4% discount
Pay 24 months, get 6% discount

1 IPv4

Setup € 2.50
Very High Performance Cloud VPS Astana Kazakhstan Астана

WHY YOU SHOULD HOST ON A VPS
Virtual private server hosting (also known as VPS hosting) is a type of web hosting that was developed relatively recently. The performance of your website could be negatively impacted, at least to some degree, depending on the web hosting service that you choose to employ. When it comes to hosting services, you have access to a large number of different options. Select the format that will function most effectively for your website. In this piece, we will discuss Virtual Private Server (VPS) hosting, its advantages over other forms of hosting, as well as the people that utilize it. In the event that you maintain your own website. You are able to buy or rent a virtual private server (VPS) using cPanel regardless of where you are located in the world.
What exactly does "VPS" stand for?
Web hosting companies are able to accommodate a bigger number of customers on a single physical server by offering shared hosting to their clients. The central processing unit is rather lightly utilized.
Your capacity to offer assistance is really limited, and the actions of other people may have the potential to have an effect on you. Other users on a computer are unable to use the device if one of the users on the computer is infected with a virus.
It is conceivable for hosting firms to have a considerable number of customers even if the cost of their servers is quite high.
If you look for another website that is hosted on the same server as the one you are currently reading, you will be contacted by the administrator of this website. When just eighty percent of the space on a website's server is being used, the remaining twenty percent is made available to users of the website. In addition, there could be a high volume of traffic on a particular website, or there could be a problem with the server, which would cause all of the customer base to be affected. It is difficult to divulge because it cannot be deciphered, which is maybe the most important aspect of all of its characteristics.
VPS-hosting:
Virtual Private Servers are still regarded as "traditional" servers despite the fact that they enable several clients to share a single physical machine. This property is what gives rise to the term "traditional." Nevertheless, the technology that is used to comprehend both active and separate clients is much more complicated.
You can obtain additional RAM by utilizing a virtual private server (VPS), which is an option if you require more RAM. You won't be affected in any way by the actions of any of the other customers or websites that are housed on this server, and their actions won't have any effect on you either.
When there is a higher level of security, it is beneficial for everyone. The hypervisor, which is the component that is accountable for the creation of virtual servers, can run a variety of different applications in its capacity as an executable.
A more cost-effective option to VPS is something called "Hosting for WordPress." Servers with solid-state drives (SSD) or dedicated servers can provide practical support for WordPress hosting. Having said that, the fact that these qualities have been adjusted for the management of WordPress means that they have a variety of benefits, one of which is better performance.
Using WordPress might be a more cost-effective option than investing on a Virtual Private Server (VPS). These are typically longer than the standard, but there is a chance that using them will increase both your speed and your accuracy.