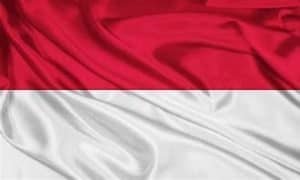 Cloud VPS Servers Indonesia Bandung
VPS Indonesia Bandung CPU 1, Ram 512MB, SSD 15 GB
CPU: 1 Core

RAM: 512 MB

Disk: 15 GB SSD

Pay 3 months, get 1% discount
Pay 6 months, get 2% discount
Pay 12 months, get 4% discount
Pay 24 months, get 6% discount

Network: 100 Mbps, Bandwidth 200 GB

IP: 1 x IPv4
VPS Indonesia Bandung CPU 1, Ram 1GB, SSD 25 GB
CPU: 1 Core

RAM: 1 GB

Disk: 25 GB SSD

Pay 3 months, get 1% discount
Pay 6 months, get 2% discount
Pay 12 months, get 4% discount
Pay 24 months, get 6% discount

Network: 200 Mbps, Traffic Unmetered

IP: 1 x IPv4
VPS Indonesia Bandung CPU 1, Ram 2GB, SSD 50 GB
CPU: 1 Core

RAM: 2 GB

Disk: 50 GB SSD

Pay 3 months, get 1% discount
Pay 6 months, get 2% discount
Pay 12 months, get 4% discount
Pay 24 months, get 6% discount

Network: 200 Mbps, Traffic Unmetered

IP: 1 x IPv4
VPS Indonesia Bandung CPU 2, RAM 4GB, SSD 80 GB
CPU: 2 Core

RAM: 4 GB

Disk: 80 GB SSD

Pay 3 months, get 1% discount
Pay 6 months, get 2% discount
Pay 12 months, get 4% discount
Pay 24 months, get 6% discount

Network: 200 Mbps, Traffic Unmetered

IP: 1 x IPv4
VPS Indonesia Bandung CPU 4, RAM 8GB, SSD 160 GB
CPU: 4 Core

RAM: 8 GB

Disk: 160 GB SSD

Pay 3 months, get 1% discount
Pay 6 months, get 2% discount
Pay 12 months, get 4% discount
Pay 24 months, get 6% discount

Network: 200 Gbps, Traffic Unmetered

IP: 1 x IPv4
VPS Indonesia Bandung CPU 6, RAM 16GB, SSD 320 GB
CPU: 6 Core

RAM: 16 GB

Disk: 320 GB SSD

Pay 3 months, get 1% discount
Pay 6 months, get 2% discount
Pay 12 months, get 4% discount
Pay 24 months, get 6% discount

Network: 200 Mbps, Traffic Unmetered

IP: 1 x IPv4
VPS Indonesia Bandung CPU 8, RAM 32GB, SSD 640 GB
CPU: 8 Cores

RAM: 32 GB

Disk: 640 GB SSD

Pay 3 months, get 1% discount
Pay 6 months, get 2% discount
Pay 12 months, get 4% discount
Pay 24 months, get 6% discount

Network: 200 Mbps, Bandwidth Unmetered

IP: 1 x IPv4
VPS Indonesia Bandung CPU 16, RAM 64GB, SSD 1280 GB
CPU: 16 Cores

RAM: 64 GB

Disk: 1280 GB SSD

Pay 3 months, get 1% discount
Pay 6 months, get 2% discount
Pay 12 months, get 4% discount
Pay 24 months, get 6% discount

Network: 200 Mbps, Traffic Unmetered

IP: 1 x IPv4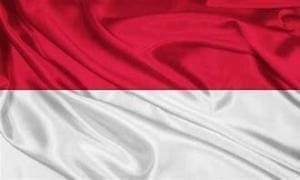 Cloud VPS Servers Indonesia Bandung
Premier Cloud VPS Hosting in Bandung, Indonesia: Wdmsh.com
The digital sphere is progressively taking on the role as the foundation of contemporary businesses in the dynamic, technologically enhanced landscape of the 21st century. The basis of your online success ultimately rests on the dependability, speed, and security of your website or application, regardless of whether you're a startup aiming to carve out a niche for yourself, an established business looking to scale out, or a blogger sharing your passion with the world. The selection of your hosting provider is the cornerstone of this foundation. Enter Wdmsh.com, the premier provider of Cloud VPS Hosting services, particularly in Indonesia's thriving city of Bandung.
### **Why Pick Wdmsh.com's Cloud VPS Hosting?**
* 1. Customized Solutions: Each project, company, or personal website has specific requirements. The one-size-fits-all method is ineffective. We at Wdmsh.com are aware of this. Our Bandung Cloud VPS hosting options are adaptable to your needs, ensuring that you only pay for the resources you actually need.
**2. Unmatched Speed:** Speed is crucial in today's fast-paced digital world. With our cutting-edge infrastructure and optimal server configurations, Wdmsh guarantees that your website or application works at breakneck speed. Your guests won't have to wait since they can wait without us.
3. High-level Security: A more sophisticated level of protection is required due to the evolving sophistication of cyber attacks. Your data is protected by Wdmsh.com's strong security measures, which include DDoS protection, routine backups, and cutting-edge firewalls.
4. Constant customer support: We value building trusting connections with all of our clients. Our committed team is accessible around-the-clock to handle any problems, respond to inquiries, and provide assistance as needed.
* 5. Uptime Guarantee: We at Wdmsh.com recognize the value of your internet presence. We promise an excellent 99.9% uptime with our Cloud VPS hosting in Bandung, ensuring that your audience can access your content or services whenever they want.
6. Scalability: As your business expands, so does the volume of visits to your website and the demand for resources. Our cloud virtual private server (VPS) solutions are built for easy scaling. With little hassle, you can easily scale back or up.
Why Bandung, ####?
West Java's main city of Bandung, Indonesia, has become a significant center for innovation and technology. Bandung, known as Indonesia's "Silicon Valley," has a young, active, and technologically savvy population. You gain a competitive edge by investing in cloud VPS hosting services in such a region:
* **Local Data Center Advantage:** By hosting your data close to your target market, you may reduce latency and guarantee quicker loading times for your website or application.
Technology-savvy environment: Being at the hub of Indonesia's technology revolution, Wdmsh.com benefits from Bandung's vibrant IT ecosystem and keeps up with new developments.
Bandung provides a cutting-edge infrastructure that is perfect for hosting services. It is a top choice for Cloud VPS hosting due to its reliable electricity, strong network connectivity, and cutting-edge data center infrastructure.
### Changing to Cloud VPS Hosting from Wdmsh
You might question whether switching is worthwhile if you're currently utilizing conventional shared hosting or even another VPS provider. The truth is that nobody can wait in the digital world. Superior hosting advantages can mean the difference between having a successful online presence and getting buried in the big digital ocean.
Wdmsh.com guarantees a smooth transfer process:
**Migration Support:** All of your data will be transferred smoothly and without any downtime thanks to the expertise of our staff handling the migration.
* **Enhanced Setup:** Beyond hosting, we also optimize. We'll recommend the optimum combinations and settings based on your needs to guarantee peak performance.
* Cost-efficient: Given the features and practical advantages, Wdmsh.com provides one of the most affordable Cloud VPS hosting options in Bandung. Performance and security-wise, the ROI is unmatched.
### **Final Thoughts**
It's critical to work with a hosting provider who is aware of your goals and can meet them in an era where digital interactions predominate and where the user experience may make or break your online initiatives. Wdmsh.com is the best option for Cloud VPS hosting solutions due to its dedication to excellence, premium services, and in-depth knowledge of the dynamic Bandung tech landscape.
Invest in the future by purchasing Cloud VPS Hosting from Wdmsh.com in Bandung, Indonesia. Although the digital world is huge, the appropriate partner can help you leave a lasting impression. Come along with us and take part in the upcoming digital revolution.