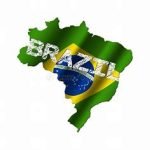 Cloud VPS Servers Fortaleza Brazil
VPS Server Fortaleza Brazil CPU 1, Ram 512MB, SSD 20GB
CPU: 1 Core

RAM: 512MB

Disk: 20GB SSD

Network: 1 Gbps, Traffic 500GB

IP: 1 x IPv4
VPS Server Fortaleza Brazil CPU 1, Ram 1GB, SSD 30GB
CPU: 1 Core

RAM: 1 GB

Disk: 30 GB SSD

Network: 1 Gbps, Traffic 1 TB

IP: 1 x IPv4
VPS Server Fortaleza Brazil CPU 2, Ram 2GB, SSD 50GB
CPU: 2 Core

RAM: 2 GB

Disk: 50 GB SSD

Network: 1 Gbps, Traffic 2 TB

IP: 1 x IPv4
VPS Server Fortaleza Brazil CPU 2, Ram 4GB, SSD 100GB
CPU: 2 Core

RAM: 4 GB

Disk: 100 GB SSD

Network: 1 Gbps, Traffic 3 TB

IP: 1 x IPv4
VPS Server Fortaleza Brazil HIGH-CPU 4, Ram 4GB, SSD 100GB
CPU: 4 Core

RAM: 4 GB

Disk: 100 GB SSD

Network: 1 Gbps, Traffic 1 TB

IP: 1 x IPv4
VPS Server Fortaleza Brazil CPU 2, Ram 8GB, SSD 200GB
CPU: 2 Core

RAM: 8 GB

Disk: 200 GB SSD

Network: 1 Gbps, Traffic 3 TB

IP: 1 x IPv4
VPS Server Fortaleza Brazil HIGH-CPU 4, Ram 8GB, SSD 200GB
CPU: 4 Core

RAM: 8 GB

Disk: 200 GB SSD

Network: 1 Gbps, Traffic 1 TB

IP: 1 x IPv4
VPS Server Fortaleza Brazil HIGH-CPU 6, Ram 6GB, SSD 200GB
CPU: 6 Core

RAM: 6 GB

Disk: 200 GB SSD

Network: 1 Gbps, Traffic 1 TB

IP: 1 x IPv4
VPS Server Fortaleza Brazil HIGH-CPU 6, Ram 8GB, SSD 400GB
CPU: 6 Core

RAM: 8 GB

Disk: 400 GB SSD

Network: 1 Gbps, Traffic 1.5 TB

IP: 1 x IPv4
VPS Server Fortaleza Brazil CPU 7, Ram 16GB, SSD 400GB
CPU: 7 Core

RAM: 16 GB

Disk: 400 GB SSD

Network: 1 Gbps, Traffic 5 TB

IP: 1 x IPv4
VPS Server Fortaleza Brazil CPU 8, Ram 32GB, SSD 600GB
CPU: 8 Core

RAM: 32 GB

Disk: 600 GB SSD

Network: 1 Gbps, Traffic 5 TB

IP: 1 x IPv4
VPS Server Fortaleza Brazil HIGH-CPU 8, Ram 16GB, SSD 400GB
CPU: 8 Core

RAM: 16 GB

Disk: 400 GB SSD

Network: 1 Gbps, Traffic 1.5 TB

IP: 1 x IPv4
Very Powerful Cloud VPS Servers Fortaleza Brazil
What exactly is a virtual private server, and what can one use it for?
The hosting of websites (e-commerce, content, and media), as well as software applications, can be accomplished with the help of a virtual private server, or VPS (portals, extranets, collaborative solutions, wikis, CRM). In contrast to shared hosting, the user's data is stored on a separate virtual machine that is solely dedicated to the user.
The virtual private server (VPS) is the ideal middle ground between web hosting plans and physical servers. It combines the dependability of shared hosting with the high performance of dedicated servers, but removes the burden of having to manage the servers' underlying hardware.
What kinds of features does a server equipped with WdmshVPS offer?
Our Virtual Private Server (VPS) solutions provide an excellent price-to-performance ratio, as well as maximum control and flexibility in their design. You can configure your virtual server however you like if you have access to the root level of the server. It comes with a straightforward user interface that is pre-loaded with a selection of operating systems (Windows, Linux, and so on) that can be started with the click of a button. You also have the option to expand your storage space and add more resources according to your preferences and requirements. Our Anti-DDoS service is included with all Brazil Virtual Private Server solutions, in addition to the geolocation options and additional IP addresses, in order to provide you with complete protection in the event that you are targeted by an attack.
For which users are virtual private server solutions intended?
Using a virtual private server (VPS) requires at least a fundamental understanding of server administration. This information is necessary for managing the operating system (Linux, Windows, PrestaShop, or WordPress) installed on the machine as well as configuring the applications that are installed on it.
You think you might need a virtual private server, but you don't have the necessary technical knowledge. We strongly suggest that you get in touch with one of our collaborators.
We advise going with one of our Performance Web Hosting plans if you are interested in acquiring guaranteed resources but do not have experience managing servers.