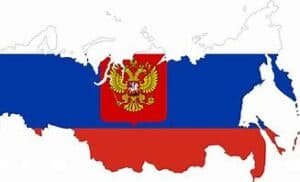 Cloud VPS Novosibirsk
VPS Novosibirsk Russia CPU 1, RAM 512MB, SSD 10 GB
CPU: 1 Core

RAM: 512MB

Disk: 10 GB SSD

Network: 120 Mbps, Bandwidth Unmetered

IP: 1 x IPv4
VPS Novosibirsk Russia CPU 1, RAM 1GB, SSD 20 GB
CPU: 1 Core

RAM: 1 GB

Disk: 20 GB SSD

Network: 120 Mbps, Bandwidth Unmetered

IP: 1 x IPv4
VPS Novosibirsk Russia CPU 2, RAM 4GB, SSD 40 GB
CPU: 2 Core

RAM: 4 GB

Disk: 40 GB SSD

Network: 120 Mbps, Bandwidth Unmetered

IP: 1 x IPv4
VPS Novosibirsk Russia CPU 2, RAM 8GB, SSD 80 GB
CPU: 2 Core

RAM: 8 GB

Disk: 80 GB SSD

Network: 120 Mbps, Bandwidth Unmetered

IP: 1 x IPv4
VPS Novosibirsk Russia CPU 4, RAM 6GB, SSD 60 GB
CPU: 4 Core

RAM: 6 GB

Disk: 60 GB SSD

Network: 120 Mbps, Bandwidth Unmetered

IP: 1 x IPv4
VPS Novosibirsk Russia CPU 4, RAM 16GB, SSD 160 GB
CPU: 4 Core

RAM: 16 GB

Disk: 160 GB SSD

Network: 120 Gbps, Bandwidth Unmetered

IP: 1 x IPv4
Very High Performance Cloud VPS Novosibirsk
Virtual private server hosting is one of the newer varieties of web hosting (VPS). The web host you choose could have an impact on how well your site performs. Hosting services come in a broad variety of forms and prices. Pick a format that complements your site's content. In this post, we'll examine what VPS hosting is, who uses it, and why they should choose it over shared hosting. If you run your own website. With cPanel, anyone, wherever in the world, may buy or rent their own personal server with the ability to host their own website.
Explain what a virtual private server (VPS) is.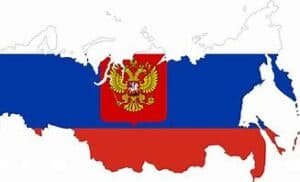 Web hosting companies may serve more customers at once with shared hosting since each client's website is stored on a partition of the server. There is almost no processing power usage.
There are severe limitations on your ability to aid, and the actions of others may have consequences for you. When a computer is infected by a virus, all users of that computer are rendered useless.
The number of clients a hosting company has is not directly proportional to the price of its servers.
If you try to access another website that is located on the same server as the one you are currently visiting, you will be contacted. When a website's server is only being used 80% of the time, the remaining 20% is made available for other users. In addition, widespread user distress could result from excessive internet traffic or a malfunctioning server. Perhaps the most crucial feature is its indecipherability, which makes its disclosure problematic.
VPS-hosting:
Because they allow multiple clients to use a single physical server, Virtual Private Servers are still called "conventional." However, the technology used to comprehend dynamic and unique customers is much more intricate.
Using a virtual private server, you can acquire additional RAM (VPS). None of the other customers or websites hosted here will have any effect on you.
Raising the bar for safety benefits everyone. The hypervisor, which is in charge of generating virtual servers, may run a wide variety of different programs.
WordPress hosting, sometimes known as "Hosting for WordPress," is a cheaper alternative to virtual private servers. WordPress hosting is easily managed on SSD virtual private servers or dedicated servers. However, there are several advantages, including improved performance, because these features are tailored specifically for WordPress administration.
Virtual private servers (VPSs) can be more costly than utilizing WordPress. These are typically more extensive than typical, although they may also increase velocity and precision.