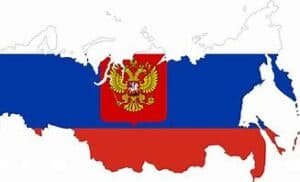 Cloud VPS Krasnodar
VPS Krasnodar Russia vCPU: 1x | RAM: 512MB | Disk: 20GB SSD
CPU: 1 Core

RAM: 512MB

Disk: 20GB SSD

Network: 1 Gbps, Bandwidth Unmetered

IP: 1 x IPv4 & 1 x IPv6
VPS Krasnodar Russia vCPU: 1x | RAM: 1GB | Disk: 30GB SSD
CPU: 1 Core

RAM: 1 GB

Disk: 30 GB SSD

Network: 1 Gbps, Bandwidth Unmetered

IP: 1 x IPv4 & 1 x IPv6
VPS Krasnodar Russia vCPU: 2x | RAM: 2GB | Disk: 50GB SSD
CPU: 2 Core

RAM: 2 GB

Disk: 50 GB SSD

Network: 1 Gbps, Bandwidth Unmetered

IP: 1 x IPv4 & 0 x IPv6
VPS Krasnodar Russia vCPU: 2x | RAM: 4GB | Disk: 100GB SSD
CPU: 2 Core

RAM: 4GB

Disk: 100GB SSD

Network: 1 Gbps, Bandwidth Unmetered

IP: 1 x IPv4 & 0 x IPv6
VPS Krasnodar Russia HIGH-CPU vCPU: 4x | RAM: 4GB | Disk: 100GB SSD
CPU: 4 Core

RAM: 4 GB

Disk: 100 GB SSD

Network: 1 Gbps, Bandwidth Unmetered

IP: 1 x IPv4 & 1 x IPv6
VPS Krasnodar Russia vCPU: 2x | RAM: 8GB | Disk: 200GB SSD
CPU: 2 Core

RAM: 8 GB

Disk: 200 GB SSD

Network: 1 Gbps, Bandwidth Unmetered

IP: 1 x IPv4
VPS Krasnodar Russia HIGH-CPU vCPU: 4x | RAM: 8GB | Disk: 200GB SSD
CPU: 4 Core

RAM: 8 GB

Disk: 200 GB SSD

Network: 1 Gbps, Bandwidth Unmetered

IP: 1 x IPv4
VPS Krasnodar Russia HIGH-CPU vCPU: 6x | RAM: 6GB | Disk: 200GB SSD
CPU: 6 Cores

RAM: 6 GB

Disk: 200 GB SSD

Network: 1 Gbps, Bandwidth Unmetered

IP: 1 x IPv4 & 1 x IPv6
VPS Krasnodar Russia vCPU: 7x | RAM: 16GB | Disk: 400GB SSD
CPU: 7 Core

RAM: 16 GB

Disk: 400 GB SSD

Network: 1 Gbps, Bandwidth Unmetered

IP: 1 x IPv4
VPS Krasnodar Russia HIGH-CPU vCPU: 6x | RAM: 8GB | Disk: 400GB SSD
CPU: 6 Core

RAM: 8 GB

Disk: 400 GB SSD

Network: 1 Gbps, Bandwidth Unmetered

IP: 1 x IPv4 & 1 x IPv6
VPS Krasnodar Russia HIGH-CPU vCPU: 8x | RAM: 16GB | Disk: 400GB SSD
CPU: 8 Core

RAM: 16 GB

Disk: 400 GB SSD

Network: 1 Gbps, Bandwidth Unmetered

IP: 1 x IPv4 & 1 x IPv6
VPS Krasnodar Russia vCPU: 8x | RAM: 32GB | Disk: 600GB SSD
CPU: 8 Core

RAM: 32 GB

Disk: 600 GB SSD

Network: 1 Gbps, Bandwidth Unmetered

IP: 1 x IPv4 & 0 x IPv6
Very High Performance Cloud VPS Servers Krasnodar
The hosting of websites on virtual private servers is a relatively recent form of web hosting (VPS). Your choice of web host could have an effect on how well your website functions. There is a large variety of different configurations and price points available for hosting services. Pick a format that works well with the information already present on your website. In this article, we'll discuss what virtual private servers (VPS) are, who uses them, and why VPS is preferable to shared hosting in a variety of scenarios. If you have a website of your own. Anyone, located anywhere in the world, has the ability to buy or rent their very own personal server, complete with cPanel and the capacity to host their very own website.
What exactly is meant by the abbreviation "VPS" (virtual private server)?
When employing shared hosting, web hosting firms are able to simultaneously service a bigger number of clients than when using dedicated hosting due to the fact that the server is partitioned into sections for each individual customer's website. The amount of computer power that is used is practically nonexistent.
Your ability to be of aid is extremely limited, and the choices and deeds of others may have implications for you in some way. Everyone who uses a computer that has a virus on it becomes utterly ineffective once the PC is infected with the virus.
It is not necessary for there to be an inverse relationship between the total number of customers served by a web hosting firm and the cost of its servers.
If you try to access a different website that is hosted on the same server as the website that you are currently viewing and to which you are already connected, you will receive a warning about the attempt. When only 80% of the server capacity of a website is being used at any given moment, the remaining 20% is made available for use by other users of the website. This is called "underutilized" capacity. In addition, a server that is malfunctioning or an overwhelming amount of internet traffic could be the root cause of widespread user discontent. The fact that it cannot be cracked is possibly the most essential quality, which is why the deciphering of it is such a difficult task.
VPS-hosting:
Virtual Private Servers are still referred to as "traditional" despite the fact that they permit several customers to use the resources of a single physical server. This is because VPSs enable customers share the resources of the server in a centralized location. However, the technology that is used to comprehend dynamic and one-of-a-kind customers is far more difficult to implement.
Utilizing a virtual private server enables you to gain access to additional RAM space for your server (VPS). You will not in any way be affected by the actions of the other customers or websites that are hosted on this server.
Raising the standard for safety is helpful for everyone concerned, so we should do it. The hypervisor, which is in charge of the creation of virtual servers, is able to execute a wide range of unique software programs due to its role in the formation of virtual servers.
Hosting specifically for WordPress, which is more generally referred to as simply "WordPress hosting," is an alternative to virtual private servers that is less expensive. WordPress hosting is easy to administer when it is located on solid-state drive (SSD) virtual private servers or dedicated servers. There are, however, a number of benefits that come as a result of the fact that these capabilities have been built specifically for the administration of WordPress. One of these benefits is an improvement in the overall performance.
When opposed to using WordPress, employing the services of a virtual private server (VPS) could result in greater overall expenditures. These are typically more comprehensive than the norm, but when done correctly, they have the potential to increase both velocity and precision.