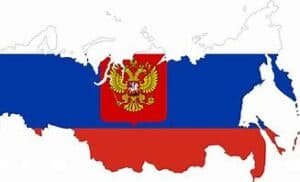 Cloud VPS Khabarovsk
VPS Khabarovsk Russia vCPU: 1x | RAM: 512MB | Disk: 20GB SSD
CPU 1, RAM 512MB, SSD 20 GB

Network 1 Gbps, Bandwidth Unmetered

OS Linux Only
Pay 3 months, get 1% discount
Pay 6 months, get 2% discount
Pay 12 months, get 4% discount
Pay 24 months, get 6% discount

1 IPv4 + IPv6

Setup € 5/$7/฿200
VPS Khabarovsk Russia vCPU: 1x | RAM: 1GB | Disk: 30GB SSD
CPU 1, RAM 1GB, SSD 30 GB

Network 1 Gbps, Bandwidth Unmetered

OS Linux Only
Pay 3 months, get 1% discount
Pay 6 months, get 2% discount
Pay 12 months, get 4% discount
Pay 24 months, get 6% discount

1 IPv4 + IPv6

Setup € 2.50/$5/฿100
VPS Khabarovsk Russia vCPU: 2x | RAM: 2GB | Disk: 50GB SSD
CPU 2, RAM 2GB, SSD 50 GB

Network 1 Gbps, Bandwidth Unmetered

OS Linux Only
Pay 3 months, get 1% discount
Pay 6 months, get 2% discount
Pay 12 months, get 4% discount
Pay 24 months, get 6% discount

1 IPv4 + IPv6

Setup € 2.50/$5/฿100
VPS Khabarovsk Russia vCPU: 2x | RAM: 4GB | Disk: 100GB SSD
CPU 2, RAM 4GB, SSD 100 GB

Network 1 Gbps, Bandwidth Unmetered

OS Linux Only
Pay 3 months, get 1% discount
Pay 6 months, get 2% discount
Pay 12 months, get 4% discount
Pay 24 months, get 6% discount

1 IPv4 + IPv6

Setup € 2.50/$5/฿100
VPS Khabarovsk Russia vCPU: 2x | RAM: 8GB | Disk: 200GB SSD
CPU 2, RAM 8GB, SSD 200 GB

Network 1 Gbps, Bandwidth Unmetered

OS Linux Only
Pay 3 months, get 1% discount
Pay 6 months, get 2% discount
Pay 12 months, get 4% discount
Pay 24 months, get 6% discount

1 IPv4 + IPv6

Setup € 2.50/$5/฿100
Very High Performance Cloud VPS Servers Khabarovsk
Virtual private server hosting is a type of web hosting that is not very old (VPS). How well your site works may depend on the web host you choose. There are a lot of different ways to set up and pay for hosting services. Pick a format that goes well with the information on your site. In this post, we'll talk about what virtual private servers (VPS) are, who uses them, and why they're better than shared hosting. You have a website if. cPanel makes it possible for anyone, anywhere in the world, to buy or rent their own server and host their own website.
What is a virtual private server (VPS) and how does it work?
When web hosting companies use shared hosting, they can serve a larger number of customers at the same time. This is because each customer's website is stored on a separate part of the server. Almost none of the computer's power is used.
Your ability to help is very limited, and what other people decide to do and how they act could affect you. When a virus gets into a computer, it makes all of the people who use that computer completely useless.
The number of customers a web hosting company has doesn't have to be inversely proportional to how much its servers cost.
If you try to go to a different website that is hosted on the same server as the website you are already connected to, you will get a warning. When only 80% of a website's server capacity is being used at any given time, the other 20% is made available for other users to use. Also, a large number of frustrated users could be caused by too much traffic on the internet or a server that isn't working right. The fact that it can't be read is probably the most important thing about it, which is why figuring out what it says is hard.
VPS-hosting:
Even though Virtual Private Servers let multiple customers share the resources of a single physical server, they are still called "traditional." But the technology used to understand customers who are different and change over time is much more complicated.
You can get more RAM by using a virtual private server (VPS). You won't be affected at all by what the other clients or websites that are hosted here do.
Raising the standards for safety is good for everyone involved. The hypervisor, which is what makes virtual servers, can run a wide range of different applications.
Hosting for WordPress, which is usually just called "WordPress hosting," is a cheaper alternative to virtual private servers. WordPress hosting is easy to run on virtual private servers or dedicated servers with solid-state drives (SSD). But because these features were made just for managing WordPress, there are a number of benefits, including a performance boost.
If you use a virtual private server (VPS) instead of WordPress, you may have to pay more. These are often more in-depth than usual, but if done right, they can also improve speed and accuracy.