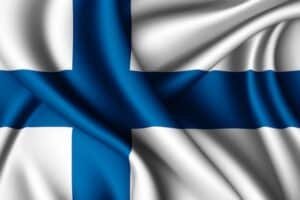 Cloud VPS Helsinki, Finland
Cloud VPS Helsinki Finland Cores 1, Ram 1 GB, NVMe 25 GB
CPU: 1 Core

RAM: 1 GB

Disk: 25 GB NVMe

Pay 3 months, get 1% discount
Pay 6 months, get 2% discount
Pay 12 months, get 4% discount
Pay 24 months, get 6% discount

Network: 100 Mbps, Bandwidth Unlimited Traffic

IP: 1 x IPv4
Cloud VPS Helsinki Finland Cores 2, Ram 2 GB, NVMe 40 GB
CPU: 2 Cores

RAM: 2 GB

Disk: 40 GB NVMe

Pay 3 months, get 1% discount
Pay 6 months, get 2% discount
Pay 12 months, get 4% discount
Pay 24 months, get 6% discount

Network: 150 Mbps, Bandwidth Unlimited

IP: 1 x IPv4
Cloud VPS Helsinki Finland Cores 2, Ram 4 GB, NVMe 60 GB
CPU: 2 Core

RAM: 4 GB

Disk: 60 GB NVMe

Pay 3 months, get 1% discount
Pay 6 months, get 2% discount
Pay 12 months, get 4% discount
Pay 24 months, get 6% discount

Network: 200 Mbps, Traffic Unlimited

IP: 1 x IPv4
Cloud VPS Helsinki Finland Cores 4, Ram 6 GB, NVMe 70 GB
CPU: 4 Core

RAM: 6 GB

Disk: 70 GB NVMe

Pay 3 months, get 1% discount
Pay 6 months, get 2% discount
Pay 12 months, get 4% discount
Pay 24 months, get 6% discount

Network: 250 Mbps, Traffic Unlimited

IP: 1 x IPv4
Cloud VPS Helsinki Finland Cores 4, Ram 8 GB, NVMe 90 GB
CPU: 4 Core

RAM: 8 GB

Disk: 90 GB NVMe

Pay 3 months, get 1% discount
Pay 6 months, get 2% discount
Pay 12 months, get 4% discount
Pay 24 months, get 6% discount

Network: 300 Mbps, Traffic Unlimited

IP: 1 x IPv4
Cloud VPS Helsinki Finland Cores 6, Ram 10 GB, NVMe 100 GB
CPU: 6 Core

RAM: 10 GB

Disk: 100 GB NVMe

Pay 3 months, get 1% discount
Pay 6 months, get 2% discount
Pay 12 months, get 4% discount
Pay 24 months, get 6% discount

Network: 350 Mbps, Traffic Unlimited

IP: 1 x IPv4
Cloud VPS Helsinki Finland Cores 8, Ram 12 GB, NVMe 150 GB
CPU: 8 Core

RAM: 12 GB

Disk: 150 GB NVMe

Pay 3 months, get 1% discount
Pay 6 months, get 2% discount
Pay 12 months, get 4% discount
Pay 24 months, get 6% discount

Network: 400 Mbps, Traffic Unlimited

IP: 1 x IPv4
Cloud VPS Helsinki Finland Cores 10, Ram 14 GB, NVMe 170 GB
CPU: 10 Core

RAM: 14 GB

Disk: 170 GB NVMe

Pay 3 months, get 1% discount
Pay 6 months, get 2% discount
Pay 12 months, get 4% discount
Pay 24 months, get 6% discount

Network: 450 Mbps, Traffic Unlimited

IP: 1 x IPv4
Cloud VPS Helsinki Finland Cores 16, Ram 16 GB, NVMe 210 GB
CPU: 16 Core

RAM: 16 GB

Disk: 210 GB NVMe

Pay 3 months, get 1% discount
Pay 6 months, get 2% discount
Pay 12 months, get 4% discount
Pay 24 months, get 6% discount

Network: 500 Mbps, Traffic Unlimited

IP: 1 x IPv4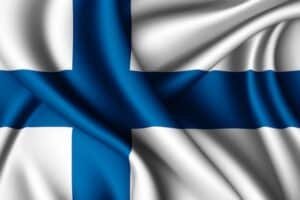 Cloud VPS Helsinki Finland
**Wdmsh.com's Cloud VPS Hosting in Helsinki, Finland: A Comprehensive Review**
**Introduction**:
Wdmsh.com has carved its niche as a top-tier web hosting provider, catering to a diverse range of businesses and individual needs. One of the services that stand out in their repertoire is their Cloud VPS Hosting in Helsinki, Finland. This review delves into the features, benefits, and unique selling points of this service to help potential users make an informed decision.
**1. What is VPS Hosting?**
VPS (Virtual Private Server) hosting is a midway solution between shared hosting and dedicated servers. It provides a virtualized environment where users have their own set of resources (CPU, RAM, storage) on a shared physical server. This guarantees better performance, security, and customization than shared hosting.
**2. Why Choose Cloud VPS Hosting?**
Cloud VPS harnesses the power of multiple servers, ensuring high availability, redundancy, and scalability. This means that even if one server fails, your website remains operational, drawing resources from other servers in the cloud.
**3. Helsinki, Finland: A Strategic Location**
Hosting your VPS in Helsinki comes with a slew of advantages:
– **Connectivity**: Finland's prime location between East and West provides exceptional connectivity to both European and Asian markets.
– **Cool Climate**: The cold climate reduces the cost of cooling data centers, which translates to cost savings for users.
– **High Standards**: Finland has strict data protection laws, ensuring that your data is safe and secure.
**4. Features of Wdmsh.com's Cloud VPS Hosting in Helsinki**:
– **High-Speed Performance**: With SSD storage and the latest Intel processors, expect swift website load times and seamless performance.
– **99.9% Uptime Guarantee**: Wdmsh.com's infrastructure and redundant cloud system ensure your website remains live, come what may.
– **Scalability**: As your business grows, easily scale up resources without migrating to a new server.
– **Managed Security**: Regular backups, DDoS protection, and proactive monitoring ensure your website and data are in safe hands.
– **24/7 Customer Support**: A dedicated team is always on standby to address queries and resolve issues.
– **Full Root Access**: Get complete control over your server, allowing software installations, configurations, and more.
**5. Cost-Efficiency**:
One might think that with these high-end features, the costs would be sky-high. However, Wdmsh.com offers competitive pricing models that give value for every penny spent. Moreover, the peace of mind from the unparalleled security and performance is worth every cent.
**6. Easy Setup and Migration**:
Transitioning to Wdmsh.com's Cloud VPS in Helsinki is a breeze. The company provides a seamless migration service, and setting up a new server is straightforward with their intuitive control panel.
**7. Use Cases for Cloud VPS**:
The versatility of Wdmsh.com's Cloud VPS makes it apt for a variety of applications:
– **E-commerce sites** that require high performance during traffic surges.
– **Data-intensive applications** benefiting from rapid data retrieval.
– **Business websites** needing a reliable online presence.
– **Developers and designers** seeking a sandbox environment for testing.
**8. Customer Testimonials**:
Though this article aims to provide an unbiased review, the voices of numerous satisfied Wdmsh.com customers cannot be ignored. Most commend the impeccable uptime, while others are fans of the prompt customer support. The consistent theme? High-quality hosting that exceeds expectations.
**9. Environmental Responsibility**:
Wdmsh.com is aware of its ecological footprint. By hosting in Helsinki, they tap into the natural cooling advantage, reducing the reliance on artificial cooling systems. This not only saves costs but also reduces environmental impact.
**10. Conclusion**:
Wdmsh.com's Cloud VPS Hosting in Helsinki, Finland, is more than just another hosting solution. It's a testament to the company's commitment to delivering top-notch services. With stellar features, strategic location benefits, cost-effectiveness, and an emphasis on customer satisfaction, it's evident why this service is a top choice for many.
For those seeking a reliable, high-performance hosting solution with the flexibility to grow as their needs evolve, Wdmsh.com's Cloud VPS in Helsinki emerges as an ideal choice.