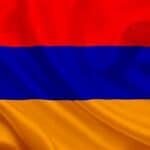 Cloud VPS Armenia Yerevan
VPS Server Armenia Yerevan CPU 1, Ram 512MB, SSD 20GB
CPU: 1 Core

RAM: 512MB

Disk: 20GB SSD

Pay 3 months, get 1% discount
Pay 6 months, get 2% discount
Pay 12 months, get 4% discount
Pay 24 months, get 6% discount

Network: 200Mbit/s, traffic unlimited

IP: 1 x IPv4
VPS Server Armenia Yerevan CPU 1, Ram 1GB, SSD 30GB
CPU: 1 Core

RAM: 1 GB

Disk: 30 GB SSD

Pay 3 months, get 1% discount
Pay 6 months, get 2% discount
Pay 12 months, get 4% discount
Pay 24 months, get 6% discount

Network: 250Mbit/s, traffic unlimited

IP: 1 x IPv4
VPS Server Armenia Yerevan CPU 2, Ram 2GB, SSD 50GB
CPU: 2 Core

RAM: 2 GB

Disk: 50 GB SSD

Pay 3 months, get 1% discount
Pay 6 months, get 2% discount
Pay 12 months, get 4% discount
Pay 24 months, get 6% discount

Network: 250Mbit/s, traffic unlimited

IP: 1 x IPv4
VPS Server Armenia Yerevan CPU 2, Ram 4GB, SSD 100GB
CPU: 2 Core

RAM: 4 GB

Disk: 100 GB SSD

Pay 3 months, get 1% discount
Pay 6 months, get 2% discount
Pay 12 months, get 4% discount
Pay 24 months, get 6% discount

Network: 250Mbit/s, traffic unlimited

IP: 1 x IPv4
VPS Server Armenia Yerevan HIGH-CPU 4, Ram 4GB, SSD 100GB
CPU: 4 Core

RAM: 4 GB

Disk: 100 GB SSD

Pay 3 months, get 1% discount
Pay 6 months, get 2% discount
Pay 12 months, get 4% discount
Pay 24 months, get 6% discount

Network: 250Mbit/s, traffic unlimited

IP: 1 x IPv4
VPS Server Armenia Yerevan CPU 2, Ram 8GB, SSD 200GB
CPU: 2 Core

RAM: 8 GB

Disk: 200 GB SSD

Pay 3 months, get 1% discount
Pay 6 months, get 2% discount
Pay 12 months, get 4% discount
Pay 24 months, get 6% discount

Network: 250Mbit/s, traffic unlimited

IP: 1 x IPv4
VPS Server Armenia Yerevan HIGH-CPU 4, Ram 8GB, SSD 200GB
CPU: 4 Core

RAM: 8 GB

Disk: 200 GB SSD

Pay 3 months, get 1% discount
Pay 6 months, get 2% discount
Pay 12 months, get 4% discount
Pay 24 months, get 6% discount

Network: 250Mbit/s, traffic unlimited

IP: 1 x IPv4
VPS Server Armenia Yerevan HIGH-CPU 6, Ram 6GB, SSD 200GB
CPU: 6 Core

RAM: 6 GB

Disk: 200 GB SSD

Pay 3 months, get 1% discount
Pay 6 months, get 2% discount
Pay 12 months, get 4% discount
Pay 24 months, get 6% discount

Network: 250Mbit/s, traffic unlimited

IP: 1 x IPv4
VPS Server Armenia Yerevan HIGH-CPU 6, Ram 8GB, SSD 400GB
CPU: 6 Core

RAM: 8 GB

Disk: 400 GB SSD

Pay 3 months, get 1% discount
Pay 6 months, get 2% discount
Pay 12 months, get 4% discount
Pay 24 months, get 6% discount

Network: 250Mbit/s, traffic unlimited

IP: 1 x IPv4
VPS Server Armenia Yerevan CPU 7, Ram 16GB, SSD 400GB
CPU: 7 Core

RAM: 16 GB

Disk: 400 GB SSD

Pay 3 months, get 1% discount
Pay 6 months, get 2% discount
Pay 12 months, get 4% discount
Pay 24 months, get 6% discount

Network: 250Mbit/s, traffic unlimited

IP: 1 x IPv4
VPS Server Armenia Yerevan CPU 8, Ram 32GB, SSD 600GB
CPU: 8 Core

RAM: 32 GB

Disk: 600 GB SSD

Pay 3 months, get 1% discount
Pay 6 months, get 2% discount
Pay 12 months, get 4% discount
Pay 24 months, get 6% discount

Network: 250Mbit/s, traffic unlimited

IP: 1 x IPv4
VPS Server Armenia Yerevan HIGH-CPU 8, Ram 16GB, SSD 400GB
CPU: 8 Core

RAM: 16 GB

Disk: 400 GB SSD

Pay 3 months, get 1% discount
Pay 6 months, get 2% discount
Pay 12 months, get 4% discount
Pay 24 months, get 6% discount

Network: 250Mbit/s, traffic unlimited

IP: 1 x IPv4
Very High Performance Cloud VPS Armenia Yerevan
Cloud VPS Armenia Yerevan
Empowering Your Digital Transformation with Wdmsh.com
In today's rapidly evolving digital landscape, businesses and individuals alike are continually seeking reliable, efficient, and cost-effective solutions to manage their online presence. Cloud Virtual Private Servers (VPS) have emerged as a cornerstone in this digital transformation, offering the flexibility, scalability, and performance needed to meet diverse computing requirements. Wdmsh.com, a leader in the world of web hosting and cloud services, is at the forefront of this revolution, particularly with its Cloud VPS offerings in Armenia, Yerevan. This comprehensive analysis delves into the nuances of Cloud VPS, its significance in the modern digital domain, and how Wdmsh.com's services in Armenia are shaping the future of online infrastructure.
Understanding Cloud VPS
Before exploring Wdmsh.com's services, it is essential to understand what Cloud VPS is and its relevance in today's digital ecosystem. A Cloud Virtual Private Server is a virtualized server that combines the features of both shared hosting and dedicated hosting environments. It provides users with a dedicated segment of a server's resources, such as CPU, memory, and storage, offering a balance of cost-effectiveness and performance. Unlike traditional hosting, where resources are limited and can be affected by other users on the same server, Cloud VPS offers scalability and isolation, ensuring consistent performance.
The Evolution of Web Hosting in Armenia
Armenia, with its burgeoning tech scene, is rapidly adopting advanced digital solutions. The demand for efficient, scalable, and secure hosting solutions has never been higher. Businesses, ranging from startups to established enterprises, and even individual developers, are looking for hosting services that can keep up with their dynamic needs. This is where Wdmsh.com's Cloud VPS services in Yerevan play a pivotal role.
Wdmsh.com: A Pioneer in Cloud Services
Wdmsh.com has established itself as a reliable provider of web hosting and cloud services globally. With a focus on innovation and customer-centric solutions, Wdmsh.com offers a range of services, including shared hosting, dedicated servers, and Cloud VPS. Their commitment to quality service, high uptime, and advanced technologies makes them an ideal choice for those seeking robust web hosting solutions.
Customizable Solutions
One of the standout features of Wdmsh.com's Cloud VPS offerings in Yerevan is the high degree of customization available. Clients can choose from a variety of operating systems, control panels, and software configurations, tailoring their VPS to meet specific needs. This level of customization is particularly beneficial for businesses that require specific environments for their applications.
Scalability
In the ever-changing world of technology, scalability is key. Wdmsh.com's Cloud VPS solutions are designed to grow with your business. Whether you're experiencing a spike in traffic or expanding your operations, you can easily scale your resources up or down, ensuring that your website or application always performs optimally.
Performance and Reliability
Performance is a critical aspect of web hosting, and Wdmsh.com does not compromise on this front. Their Cloud VPS servers in Yerevan are equipped with high-performance components, ensuring fast loading times and smooth operation of your website or applications. Additionally, with robust infrastructure and redundancy measures, Wdmsh.com guarantees high uptime, making sure your online presence is always available to your audience.
Enhanced Security
Security is a top priority, especially in the digital age where cyber threats are rampant. Wdmsh.com's Cloud VPS in Armenia is fortified with advanced security measures, including regular backups, firewalls, and DDoS protection, ensuring that your data is safeguarded against various online threats.
Local and Global Connectivity
Being based in Yerevan gives Wdmsh.com's Cloud VPS a strategic advantage in terms of connectivity. Armenia's location at the crossroads of Europe and Asia provides excellent network connectivity, ensuring low latency for local and regional users. Additionally, Wdmsh.com's global network infrastructure ensures that international clients experience equally efficient connectivity.
Customer Support
Customer support is another area where Wdmsh.com shines. Their team of experienced professionals is available 24/7 to assist with any issues or queries. Whether it's a technical problem or advice on scaling your service, Wdmsh.com's customer support team is always ready to help.
Affordability
Despite offering premium features, Wdmsh.com's Cloud VPS services are competitively priced, making them accessible to a wide range of customers. This affordability does not come at the expense of quality, as Wdmsh.com maintains a high standard in all its service offerings.
Eco-Friendly Hosting
In an era where environmental consciousness is paramount, Wdmsh.com is committed to sustainable practices. Their data centers in Armenia are designed to be energy-efficient, reducing the carbon footprint and contributing to a greener planet.
The Impact of Wdmsh.com's Cloud VPS on Armenian Businesses
The introduction of Wdmsh.com's Cloud VPS in Armenia has had a significant impact on the local digital landscape. Businesses have experienced enhanced website performance, improved security, and better scalability, all of which contribute to their growth and success in the digital realm. Startups, in particular, have benefited from the cost-effective and scalable nature of Cloud VPS, enabling them to compete on a global stage without incurring hefty infrastructure costs.
Conclusion
Wdmsh.com's Cloud VPS services in Yerevan represent a perfect blend of technology, performance, and customer-centric solutions. By offering scalable, secure, and high-performing virtual servers, Wdmsh.com is not just a service provider but a partner in the digital journey of businesses and individuals in Armenia and beyond. As the digital landscape continues to evolve, Wdmsh.com's commitment to innovation and excellence ensures that its clients are always equipped with the best tools to meet their online needs. For anyone looking to embark on or enhance their digital journey in Armenia, Wdmsh.com's Cloud VPS is an option that combines local expertise with global standards, setting the stage for success in the digital world.