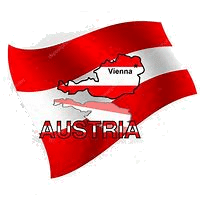 Cloud VPS Vienna Austria
VPS Vienna Austria vCPU 2x RAM 2GB NVMe 40GB Network up to 3 Gbps, Traffic 60 TB
CPU: 2 Core

RAM: 2 GB

Disk: 40 GB NVMe

Network: up to 3 Gbps, Traffic 60 TB

IP: 1 x IPv4
VPS Vienna Austria vCPU 3x RAM 4GB NVMe 80GB Network up to 3 Gbps, Traffic 60 TB
CPU: 3 Core

RAM: 4 GB

Disk: 80 GB NVMe

Network: up to 3 Gbps, Traffic 60 TB

IP: 1 x IPv4
VPS Vienna Austria vCPU 4x |RAM 8GB |NVMe 160GB |Network 3 Gbps, Traffic 60 TB
CPU: 4 Core

RAM: 8 GB

Disk: 160 GB NVMe

Network: 3 Gbps, Traffic 60 TB

IP: 1 x IPv4
VPS Vienna Austria vCPU 8x RAM 16GB NVMe 240GB Network up to 3 Gbps, Traffic 60 TB
CPU: 8 Core

RAM: 16 GB

Disk: 240 GB NVMe

Network: up to 3 Gbps, Traffic 60 TB

IP: 1 x IPv4
VPS Vienna Austria vCPU 8x RAM 32GB NVMe 320GB Network up to 3 Gbps, Traffic 60 TB
CPU: 8 Core

RAM: 32 GB

Disk: 320 GB NVMe

Network: up to 3 Gbps, Traffic 60 TB

IP: 1 x IPv4
Cloud VPS Vienna Austria: uw eigen serveromgeving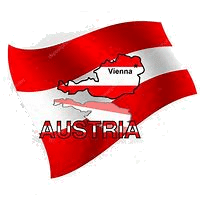 Whenever we talk about a "Virtual Private Server," we usually just refer to it as a "VPS." There are multiple confidential environments where the dedicated server is put to use. We achieve this with the use of "virtualization technology." A Virtual Private Server gives you the same flexibility. Having your own server for hosting websites. It is not required that you get permission from the other tenants before switching to a new besturingssysteem. There is no comparison in terms of flexibility; all programs and services will function without a hitch. It should come as no surprise that many separate datasets employ this technique.
The Solid-State Drive-equipped Virtual Private Server speeds up page loading and works with any widely used web program. An SSD's rapid access and search times are crucial for providing a positive browsing and searching experience for your audience. User-friendliness means that visitors may easily find their way around the site with no frustrations. When it comes to digital attacks, the Solid State Disk VPS can withstand them while still performing at a high level of efficiency. In order to provide the fastest possible service to your customers, you should locate your technology as close to their country as possible. In addition to our US data center, we also have international facilities in Sydney and other major cities across the world. Getting access to more room for your belongings is simple. When using cloud hosting, you have access to unlimited storage capacity.
Fast:Virtual Private Server's strengths as an e-commerce backend platform are on full display as the system is used to manage several sites. Here's where the machine starts to show its stuff. Unlike with shared hosting, you won't have to pay extra money on a per-website basis while using a virtual private server. The higher the demand for a given server, the more online stores will want to move their operations there. An effective Virtual Private Server is a useful tool. The VPS will have to work harder to accommodate everyone if more online retailers catering to large numbers of visitors decide to set up shop here. However, if you need the system to perform at a faster rate, you have the option of upgrading the hardware. But we think it would be a good idea to check out the central processing unit.
There's a wide variety of options available to us; which one do you think would work best at the moment? Do you require a Windows dedicated web server, or would another platform be more suitable? We're here to help you make the most informed choice possible when you're at a loss for what to do next to get you unstuck and back on track. Due to our extensive background in hosting, we know everything there is to know about it. We are here to help you find the ideal server for your needs and answer any questions you may have.