SSD VPS Hosting Stockholm Sweden
Our SSD VPS Hosting Stockholm Sweden is amazingly capable. Work consistently with all platforms and programs. WDMSH delivers reliable performance in a secure environment so that you never have to worry about whether your content is online or not. In order to achieve the greatest results, it is suggested that you have the VPS in the country where the majority of visitors come from. That is a possibility here because our Solid State Disk VPS are installed in Sweden. This enables us to guarantee that there is always a Cloud Virtual Private Server available for your company, wherever you want.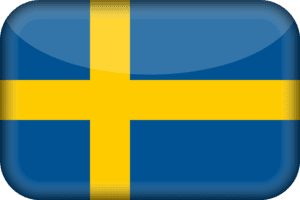 CLOUD VPS Stockholm CPU 1 Ram 1GB SSD 25GB
CPU: 1 Core

RAM: 1 GB

Disk: 25 GB SSD

Network: 1000 Mbps, Traffic 2 TB

IP: 1 x IPv4
CLOUD VPS Gothenburg CPU 1 Ram 2GB SSD 55GB
CPU: 1 Core

RAM: 2 GB

Disk: 55 GB SSD

Network: 1 Gbps, Traffic 3 TB

IP: 1 x IPv4
CLOUD VPS Malmo CPU 2, Ram 4GB, SSD 80GB
CPU: 2 Core

RAM: 4 GB

Disk: 80 GB SSD

Network: 1 Gbps, Traffic 4 TB

IP: 1 x IPv4
CLOUD VPS Linkoping CPU 4, Ram 8GB, SSD 160GB
CPU: 4 Core

RAM: 8 GB

Disk: 160 GB SSD

Network: 1 Gbps, Traffic 5 TB

IP: 1 x IPv4
CLOUD VPS Helsingborg CPU 6, Ram 16GB, SSD 320GB
CPU: 6 Core

RAM: 16 GB

Disk: 320 GB SSD

Network: 1 Gbps, Traffic 6 TB

IP: 1 x IPv4
CLOUD VPS Orebro CPU 8, Ram 32GB, SSD 640GB
CPU: 8 Core

RAM: 32 GB

Disk: 640 GB SSD

Network: 1 Gbps, Traffic 7 TB

IP: 1 x IPv4
SSD VPS Hosting Stockholm Sweden: your own server environment
How does SSD VPS Hosting Stockholm Sweden work?
VPS is an abbreviation of Virtual Private Server. The dedicated web server is separated into several protected environments. This is attainable through what we refer to as virtualization techniques. A Cloud VPS package has all the same rights as a regular server. You can switch the OS to your own wishes, change the configs, install your programs and so fort. This way, the possibilities are unprecedented, all types of software and services run seamlessly. This is an incredible solution for many companies. SSD, meaning Solid State Disk, which is a lot faster than its predecessor, the HDD. Browsing the website smoothly is necessary for a good user experience.
Do I need SSD VPS Hosting?
Do you have several websites under your wings? That is where the strength of the Cloud VPS web server comes in again. This is exactly why the machine is strong. This is such a great distinction from shared hosting, where you have to pay a recurring amount for each additional website. The more websites that are hosted on one VPS server, the more is required of them. It is more than desirable to manage a powerful SSD VPS hosting. The more the Virtual Private Server has to take care of, the longer it will take achieve this. If it turns out that the server is still taking too many resources, then you can always buy more disk space at any time. With no surprises afterwards, it is a good idea to pick enough disk space.
We can help you!
Can't see the forest for the trees anymore? There are so many options. Probably a Windows VPS applies to your needs or is something else like a dedicated server better? If you can't figure it out yourself, then we are glad to help you make the right decision, then you are certain that you have good product. We have quite a long history with all kinds of hosting techniques. Have a look at our website and we are happy to help you.