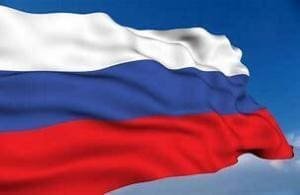 Cloud VPS Samara
VPS Samara Russia vCPU: 1x | RAM: 512MB | Disk: 20GB SSD
CPU 1, RAM 512MB, SSD 20 GB

Network 1 Gbps, Bandwidth Unmetered

OS Linux Only
Pay 3 months, get 1% discount
Pay 6 months, get 2% discount
Pay 12 months, get 4% discount
Pay 24 months, get 6% discount

1 IPv4 + IPv6

Setup € 5.00
VPS Samara Russia vCPU: 1x | RAM: 1GB | Disk: 30GB SSD
CPU 1, RAM 1GB, SSD 30 GB

Network 1 Gbps, Bandwidth Unmetered

OS Linux Only
Pay 3 months, get 1% discount
Pay 6 months, get 2% discount
Pay 12 months, get 4% discount
Pay 24 months, get 6% discount

1 IPv4 + IPv6

Setup € 2.50
VPS Samara Russia vCPU: 2x | RAM: 2GB | Disk: 50GB SSD
CPU 2, RAM 2GB, SSD 50 GB

Network 1 Gbps, Bandwidth Unmetered

OS Linux Only
Pay 3 months, get 1% discount
Pay 6 months, get 2% discount
Pay 12 months, get 4% discount
Pay 24 months, get 6% discount

1 IPv4 + IPv6

Setup € 2.50
VPS Samara Russia vCPU: 2x | RAM: 4GB | Disk: 100GB SSD
CPU 2, RAM 4GB, SSD 100 GB

Network 1 Gbps, Bandwidth Unmetered

OS Linux Only
Pay 3 months, get 1% discount
Pay 6 months, get 2% discount
Pay 12 months, get 4% discount
Pay 24 months, get 6% discount

1 IPv4 + IPv6

Setup € 2.50
VPS Samara Russia HIGH-CPU vCPU: 4x | RAM: 4GB | Disk: 100GB SSD
HIGH-CPU 4, RAM 4GB, SSD 100 GB

Network 1 Gbps, Bandwidth Unmetered

OS Linux Only
Pay 3 months, get 1% discount
Pay 6 months, get 2% discount
Pay 12 months, get 4% discount
Pay 24 months, get 6% discount

1 IPv4 + IPv6

Setup € 2.50
VPS Samara Russia vCPU: 2x | RAM: 8GB | Disk: 200GB SSD
CPU 2, RAM 8GB, SSD 200 GB

Network 1 Gbps, Bandwidth Unmetered

OS Linux Only
Pay 3 months, get 1% discount
Pay 6 months, get 2% discount
Pay 12 months, get 4% discount
Pay 24 months, get 6% discount

1 IPv4 + IPv6

Setup € 2.50
VPS Samara Russia HIGH-CPU vCPU: 4x | RAM: 8GB | Disk: 200GB SSD
HIGH-CPU 4, RAM 8GB, SSD 200 GB

Network 1 Gbps, Bandwidth Unmetered

OS Linux Only
Pay 3 months, get 1% discount
Pay 6 months, get 2% discount
Pay 12 months, get 4% discount
Pay 24 months, get 6% discount

1 IPv4 + IPv6

Setup € 2.50
VPS Samara Russia HIGH-CPU vCPU: 6x | RAM: 6GB | Disk: 200GB SSD
HIGH-CPU 6, RAM 6GB, SSD 200 GB

Network 1 Gbps, Bandwidth Unmetered

OS Linux Only
Pay 3 months, get 1% discount
Pay 6 months, get 2% discount
Pay 12 months, get 4% discount
Pay 24 months, get 6% discount

1 IPv4 + IPv6

Setup € 2.50
VPS Samara Russia vCPU: 7x | RAM: 16GB | Disk: 400GB SSD
CPU 7, RAM 16GB, SSD 400 GB

Network 1 Gbps, Bandwidth Unmetered

OS Linux Only
Pay 3 months, get 1% discount
Pay 6 months, get 2% discount
Pay 12 months, get 4% discount
Pay 24 months, get 6% discount

1 IPv4 + IPv6

Setup € 2.50
VPS Samara Russia HIGH-CPU vCPU: 6x | RAM: 8GB | Disk: 400GB SSD
HIGH-CPU 6, RAM 8GB, SSD 400 GB

Network 1 Gbps, Bandwidth Unmetered

OS Linux Only
Pay 3 months, get 1% discount
Pay 6 months, get 2% discount
Pay 12 months, get 4% discount
Pay 24 months, get 6% discount

1 IPv4 + IPv6

Setup € 2.50
VPS Samara Russia HIGH-CPU vCPU: 8x | RAM: 16GB | Disk: 400GB SSD
HIGH-CPU 8, RAM 16GB, SSD 400 GB

Network 1 Gbps, Bandwidth Unmetered

OS Linux Only
Pay 3 months, get 1% discount
Pay 6 months, get 2% discount
Pay 12 months, get 4% discount
Pay 24 months, get 6% discount

1 IPv4 + IPv6

Setup € 2.50
VPS Samara Russia vCPU: 8x | RAM: 32GB | Disk: 600GB SSD
CPU 8, RAM 32GB, SSD 600 GB

Network 1 Gbps, Bandwidth Unmetered

OS Linux Only
Pay 3 months, get 1% discount
Pay 6 months, get 2% discount
Pay 12 months, get 4% discount
Pay 24 months, get 6% discount

1 IPv4 + IPv6

Setup € 2.50
Very High Performance Cloud VPS Samara
VPS hosting is a relatively recent form of website hosting. Your website's performance may be affected by the web hosting service you select. There are several solutions accessible for web hosting. Select the optimal layout for your website. VPS hosting, its users, and its advantages over other hosting options are discussed in this article. If you possess a website. Using cPanel, you may buy or rent a VPS from any location on the planet.
What is a VPS?  Russia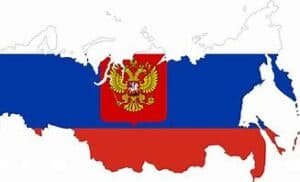 Shared hosting permits hosting firms to host several clients on a single server. Low CPU utilization.
Your aid is extremely constrained, and you may be impacted by the acts of others. When a computer is infected with a virus, no other user can access it.
Even if your server is expensive, hosting businesses can have a significant number of clients.
If you conduct a search for a site hosted on the same server, you will be contacted. When a website utilizes 80% of its allocated space, the remaining 20% is made available to other users. In addition, huge aanvallen on a single website or serverproblem can spread throughout the entire clientele. The most significant aspect is that it is incomprehensible, which makes it impossible to express.
VPS-hosting:
Virtual Private Servers are still considered "traditional" because they permit numerous clients to run on the same physical computer, but the technology used to identify active and unique clients is far more complex.
VPS allows you to access additional RAM if you need it. You are not affected by the activity of other users or websites on the server.
Increased security helps all individuals. There are programs that can be executed by the hypervisor, which generates virtual servers.
A low-cost VPS alternative is "Hosting for WordPress." Practically, WordPress hosting can be maintained on dedicated or SSD VPS-servers. However, because these characteristics are tailored for WordPress management, they offer numerous benefits, including increased performance.
WordPress is a less expensive alternative to a VPS. These are typically lengthier than usual, but they have the ability to improve both speed and efficiency.